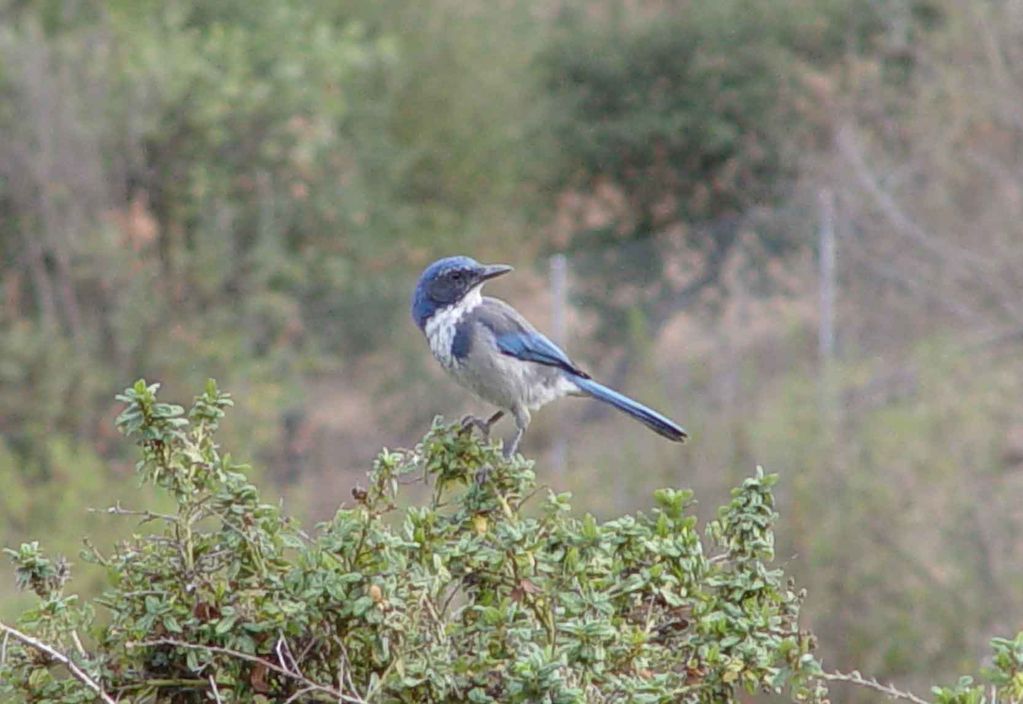 Western Scrub Jay - when one of these arrives to feast, most of the other birds scatter!
---
Mourning Dove - constantly pecking around on the ground for seeds
---
American Kestral, a beautiful falcon, above and below. (The upper picture taken by Lou, our neighbor, in June of 2007. The lower picture was taken by John in November of 2004. )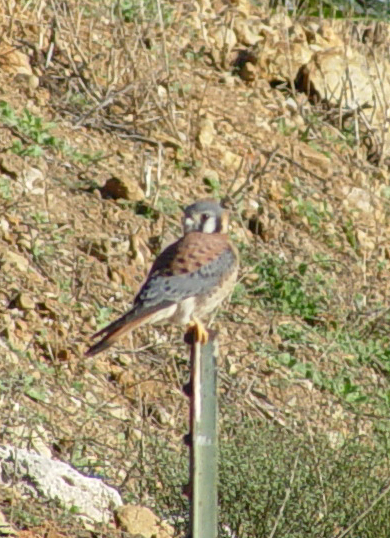 ---
Turkey Vulture (Although we have these around here, I took this picture in Fransisquito Canyon which is about 50 miles from our house.)
---
Anna's Hummingbird -- We have hundreds of these, year round
I'm 90% certain this is an Allen's Hummingbird ( . . . or is it a Rufous Hummingbird . . . ?)
---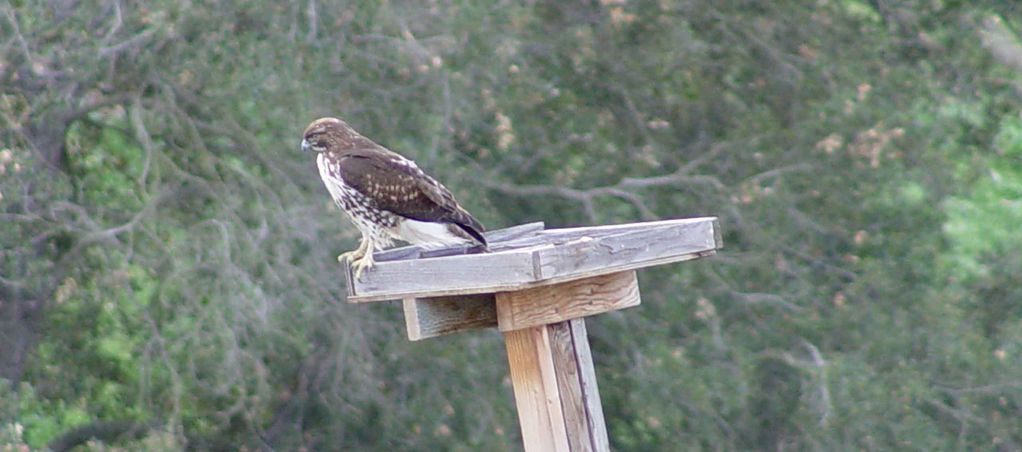 Red-tailed Hawk. Our most common hawk; these are spotted around here almost daily. The crows usually harrass them, but the hawks seem to ignore them. The middle picture was taken in May of 2008 sitting on one of the two perches I built. The bottom picture is from March, 2010.
---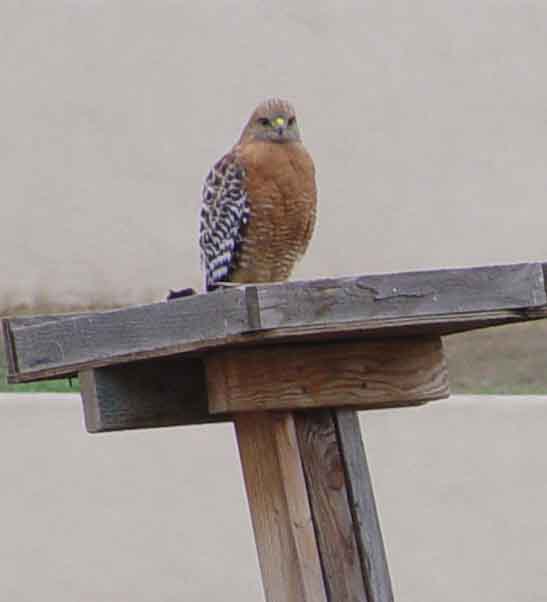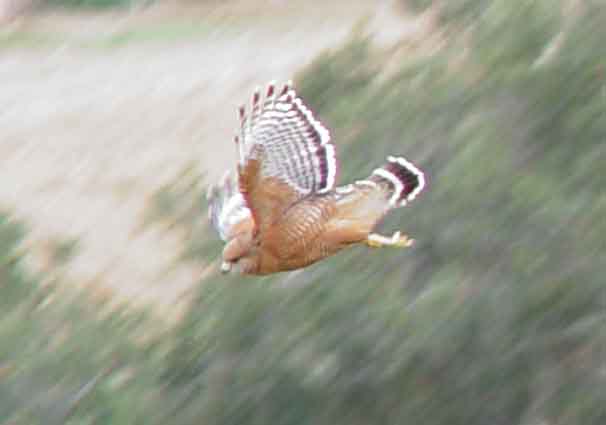 This is a Red Shouldered Hawk. I had never seen this type hawk until it showed up on December 21, 2009
---
California Quail. Very common to see whole families -- "bevies" -- scampering about.
---
House Finch -- We have more of these than anything . . . Some are red, as above, and some are orange, as below.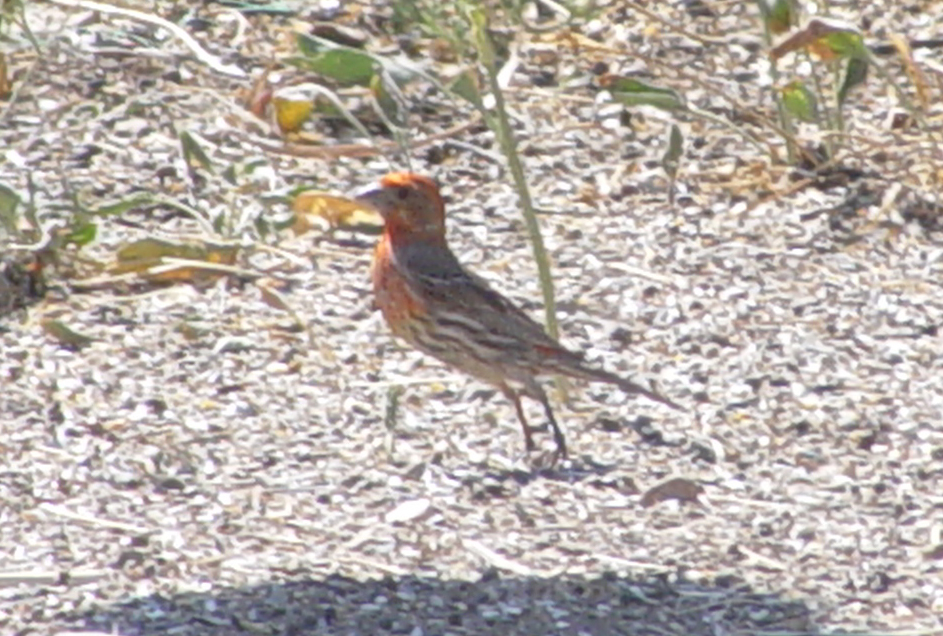 ---
Lesser Goldfinches -- probably the second most plentiful bird in our yard.
---
Spotted Towhee. A beautiful bird!
---
White Crowned Sparrow
---
Black Phoebe - a treat to watch these flycatchers dart around doing mid-fligh acrobatics as they catch their dinner
---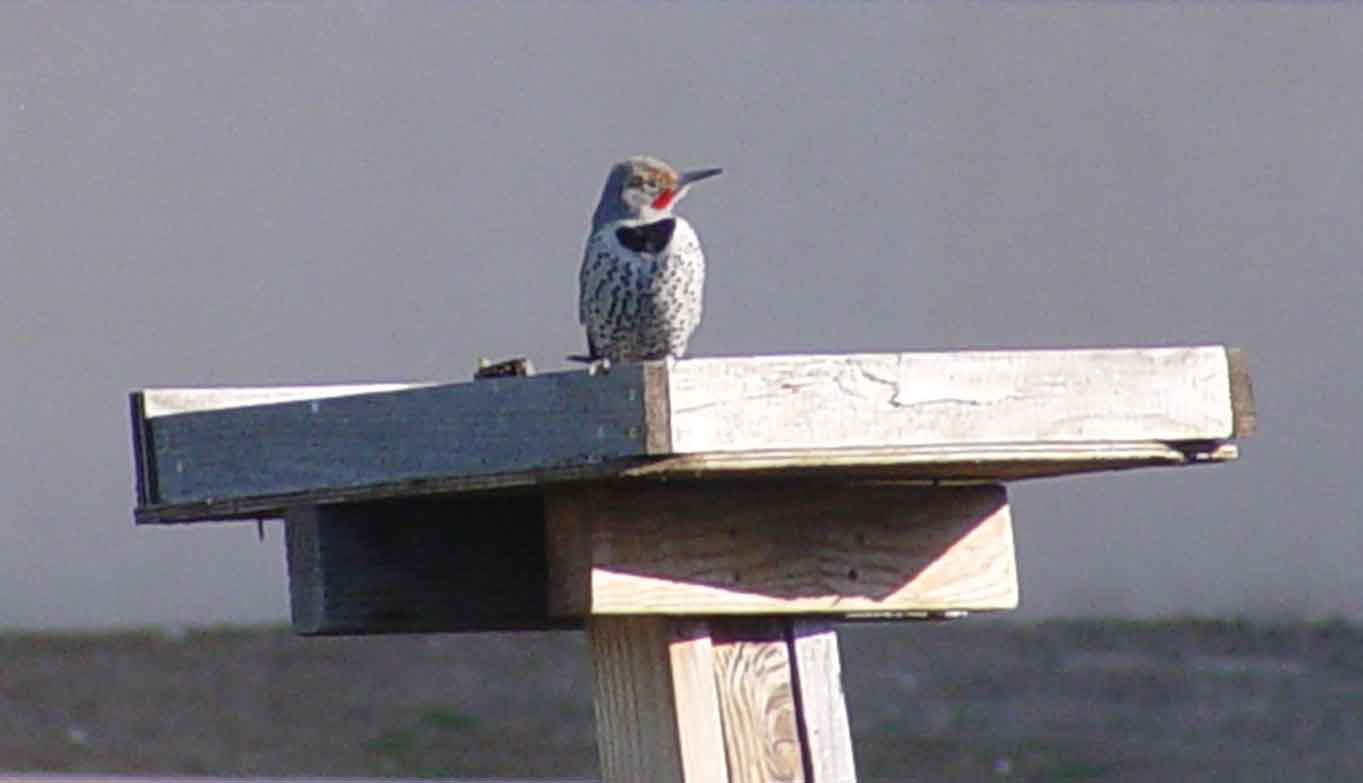 A kind of woodpecker, I first saw this Northern Flicker March 13, 2009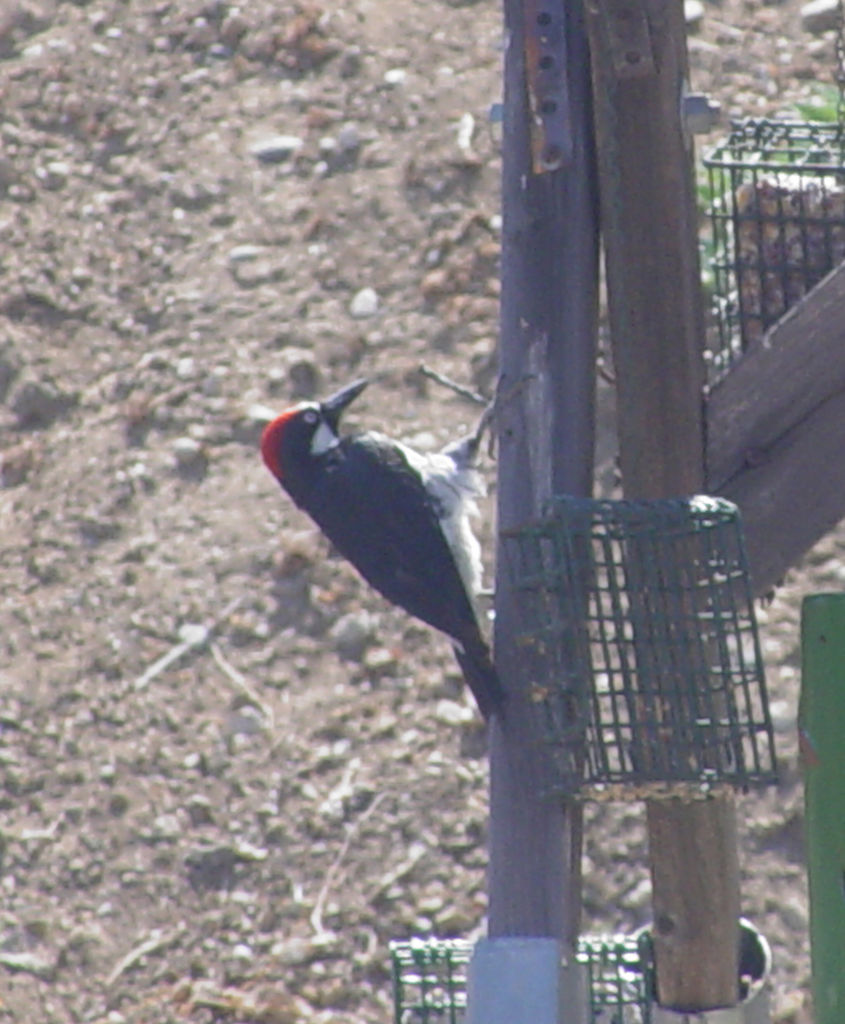 And an Acorn Woodpecker, which I first saw here on July 4th 2014!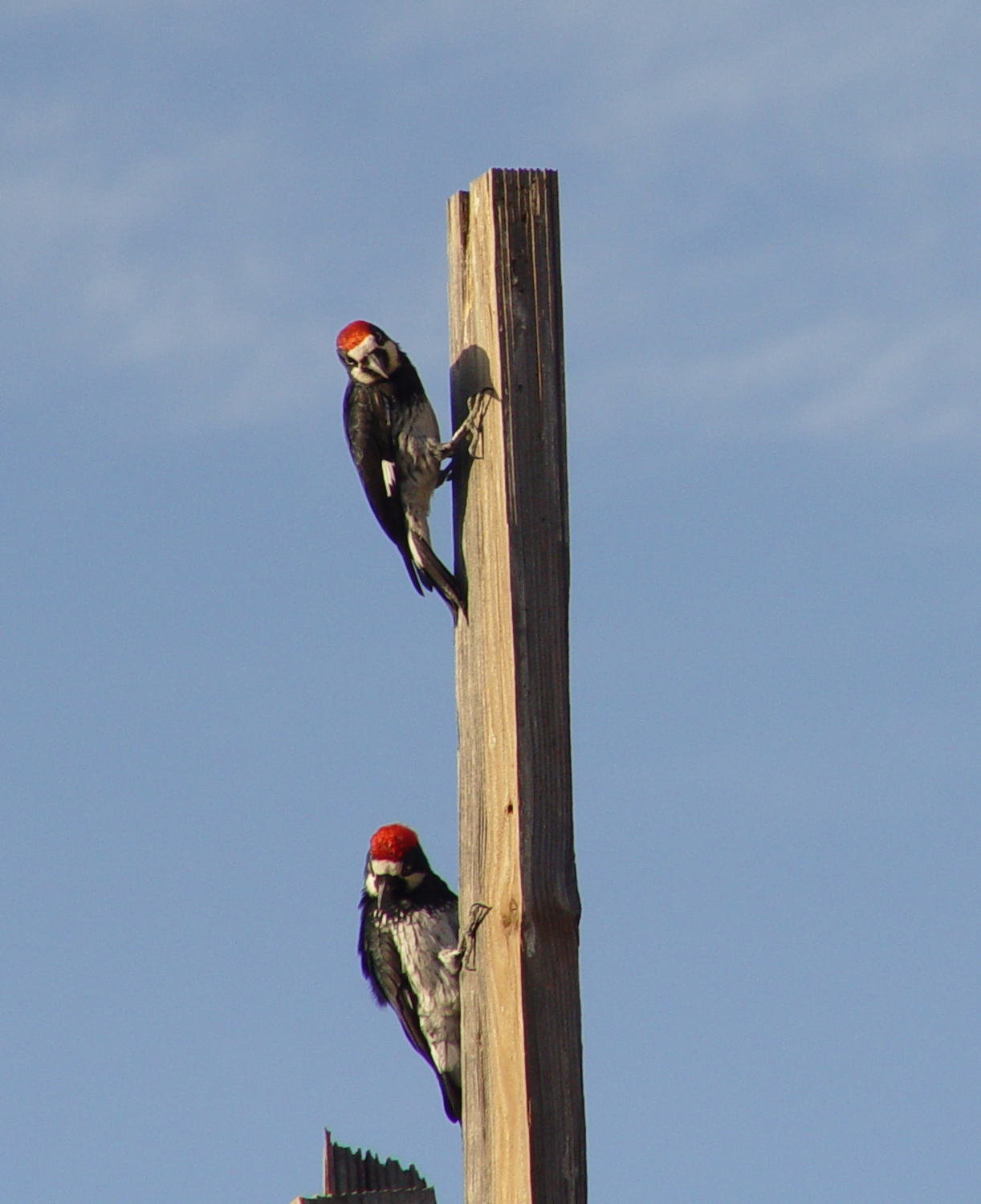 More Acorn Woodpeckiers, October 2014

---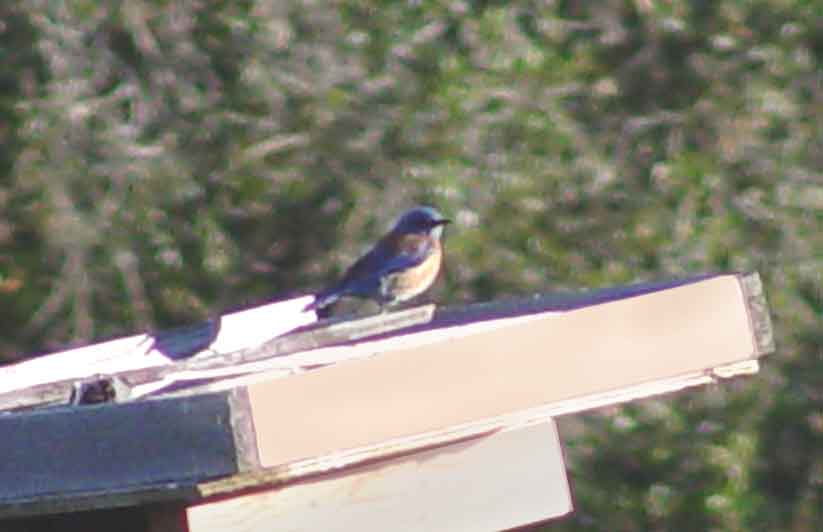 A recent addition to our local bird list -- a Western Bluebird, sitting on the perch on March 31, 2010. I wish I had a better lens!
---
Mallards (in the Vernal Pond on Perpendi Creek)
---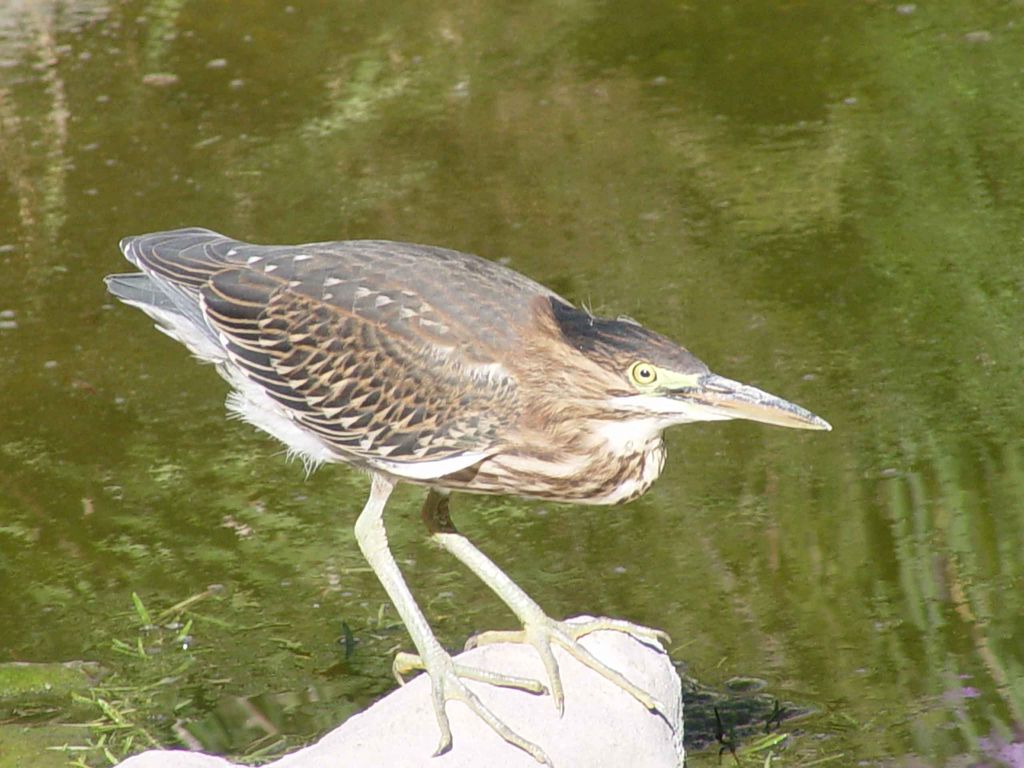 This picture was not taken at home -- this American Bittern was at the artificial ponds outside my office, about 8 miles from home. But I have seen these guys here, eyeing our koi !
---

This Great Egret was up at the top of our driveway. Often times they are down by the koi pond looking for lunch.
---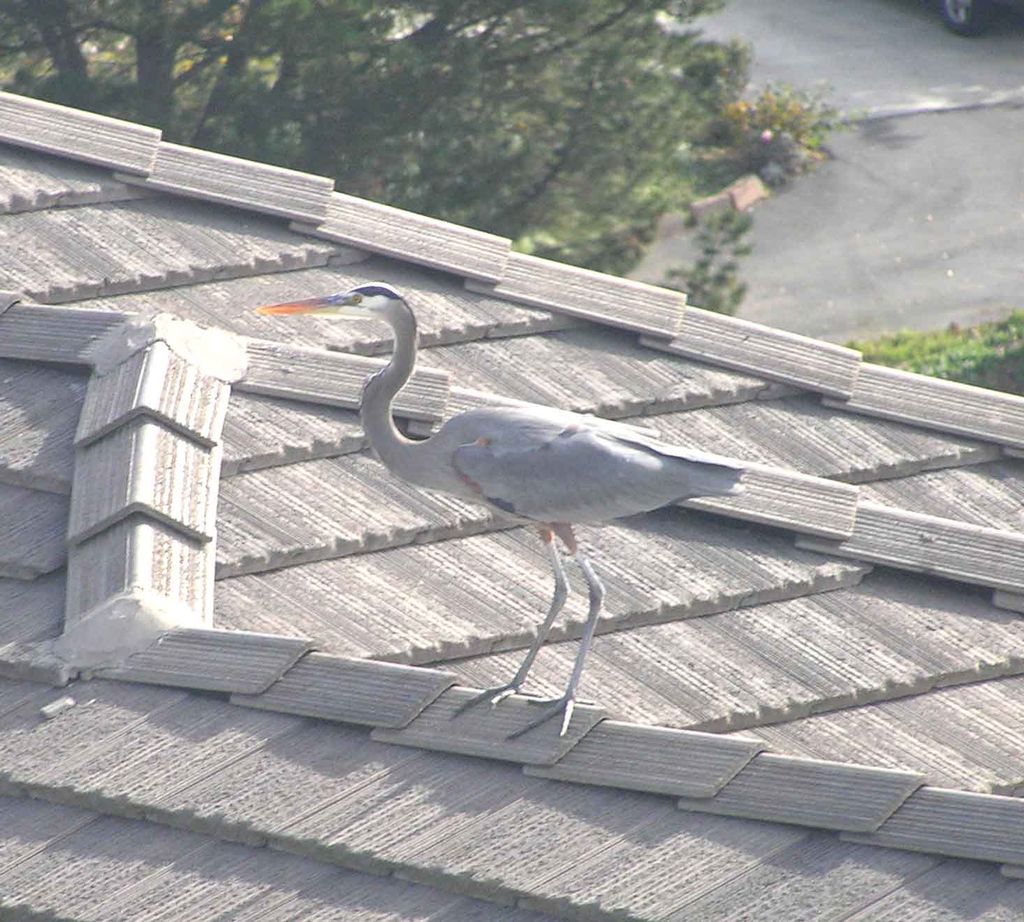 This Great Blue Heron is another common visitor to our koi pond and to the natural vernal pond in Perpendi Creek. Our neighbor Lou shot this picture of a heron up on our roof!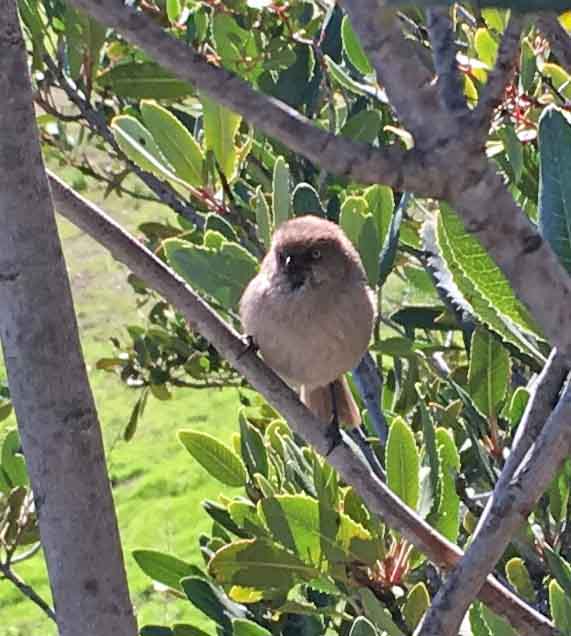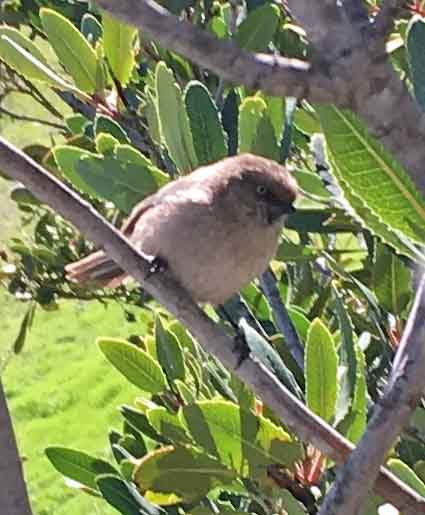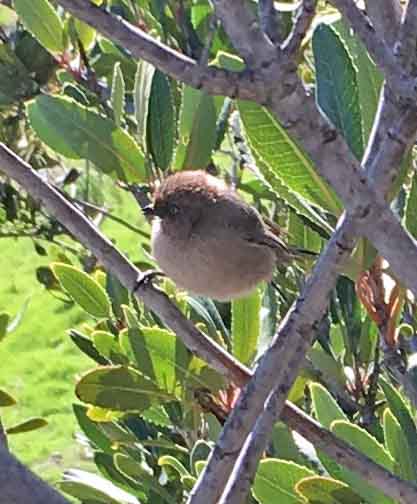 American Bushtit.
Psaltriparus minimus
We have
dozens
in our yard but they are difficult to photograph because they are tiny and very fast. They fly around in small flocks from bush to bush eating the insects off the leaves and stems before flying on to another plant. Finally got a picture of this one. January, 2017
Birds of Ventura County, Birds of Thousand Oaks, Birds of Newbury Park, Birds of Ventu Park, Birds of Conejo Valley
Birds of Ventura County, Birds of Thousand Oaks, Birds of Newbury Park, Birds of Ventu Park, Birds of Conejo Valley
Birds of Ventura County, Birds of Thousand Oaks, Birds of Newbury Park, Birds of Ventu Park, Birds of Conejo Valley
Birds of Ventura County, Birds of Thousand Oaks, Birds of Newbury Park, Birds of Ventu Park, Birds of Conejo Valley
---