Camping at Hungry Valley State Park, Gorman CA, July 2011
Hungry Valley State Park in Gorman is primarily oriented to the off-road crowd (as can be seen by all the dirt trails on the aerial photo below) which is not our usual cup of tea. But Cheryl's sister Rosie and her husband Wes are, and they have a "toy hauler" and lots of toys, so we all went to Gorman for three days. Aaron & Monique Podell and their son Harry; Rosie, Wes and their son JD; and Cheryl and John. Macho Aaron ended up breaking his leg, but he was happy he got to ride on a dirt bike anyway!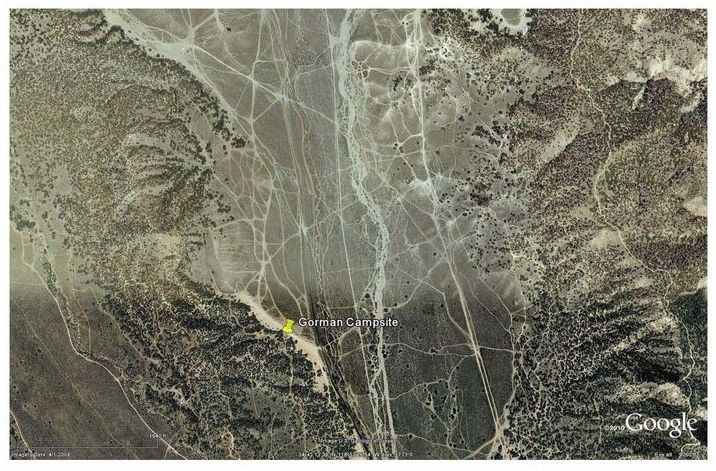 Most of the campsites in this park have very little shade. Fortunately our site, the "Lower Scrub Oak Campground" had trees! Here are some pictures: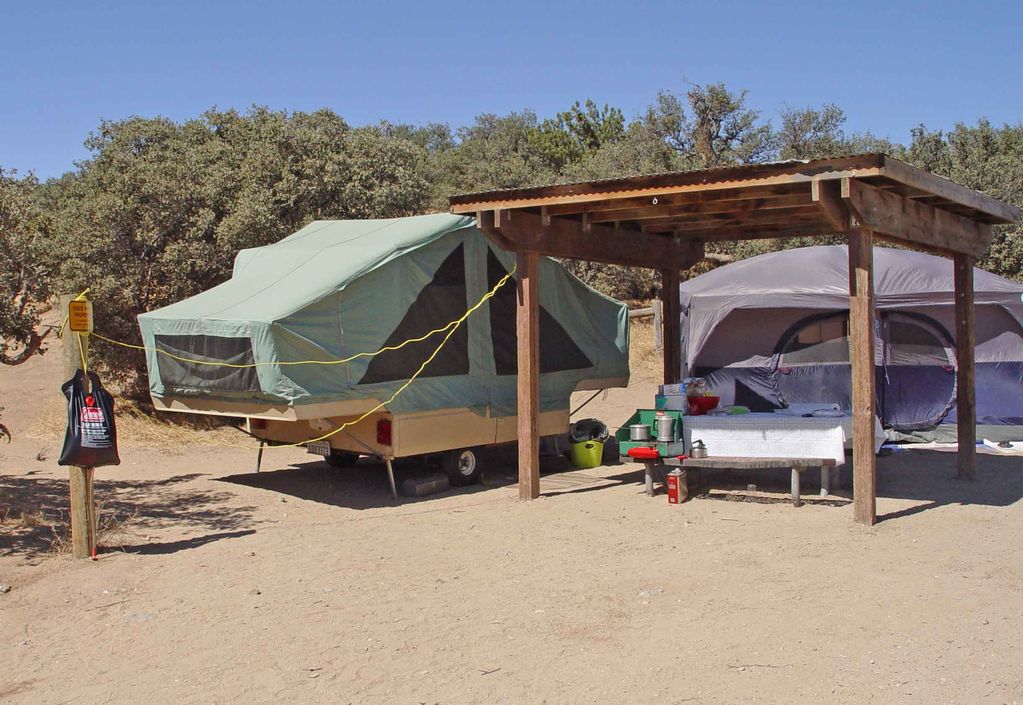 John and Cheryl's old 1966 Nimrod Americana DeLux is still kicking! We love it -- well, at least John does. Cheryl is always lobbying for a newer fancy one. Some day. Aaron and Monique just bought a new Coleman tent -- this was its first use!
---
---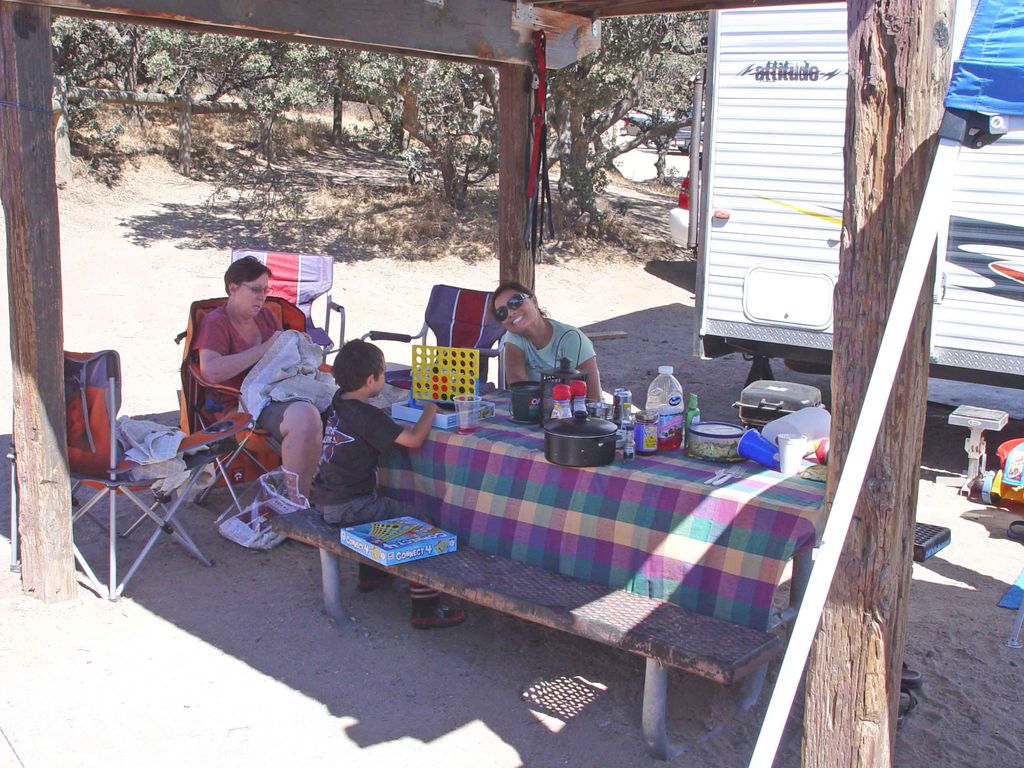 Cheryl, Monique and Harry relaxing in the little shade that Hungry Valley State Park has to offer.
---
---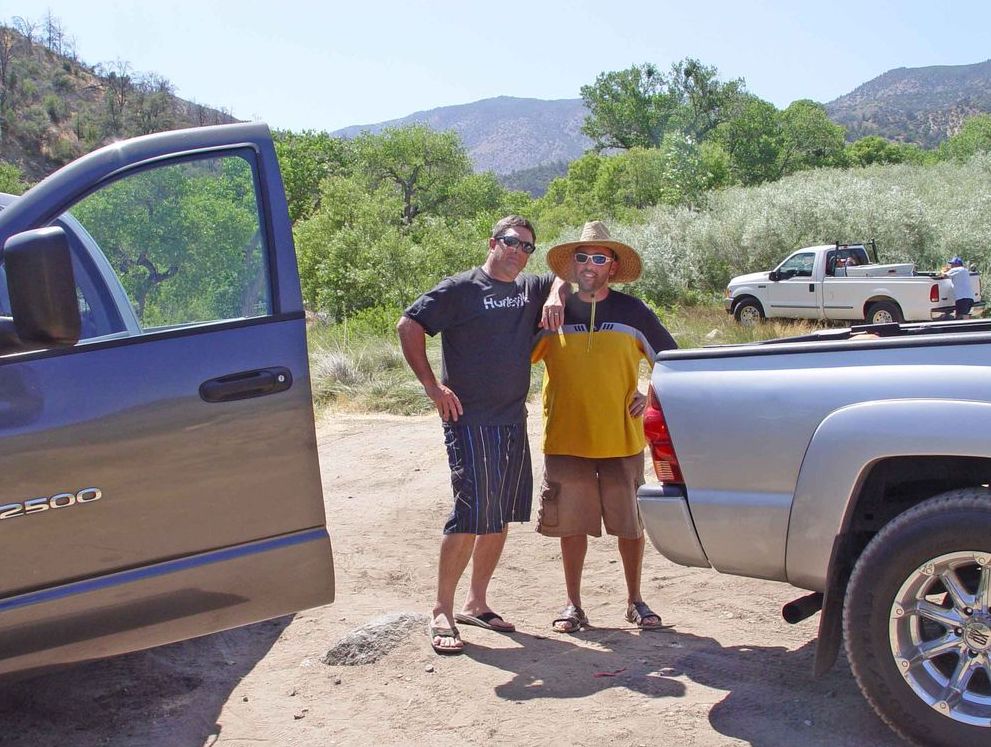 Wes and Aaron bonding before their first ride.
---
---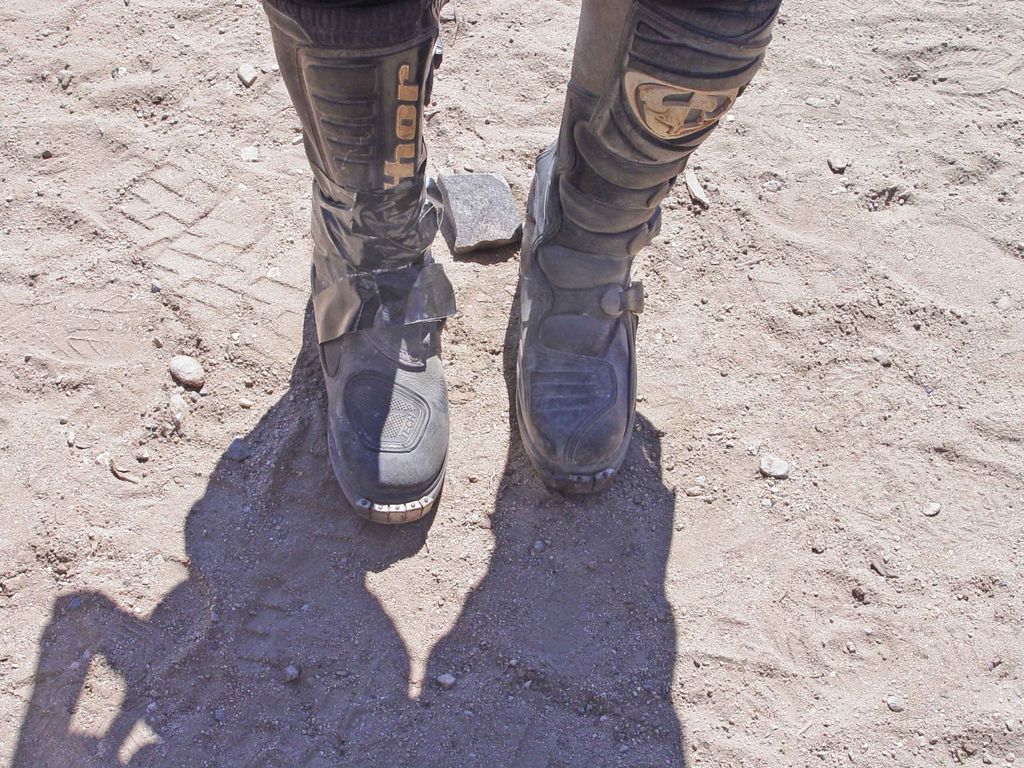 Wes brought lots of boots. Unfortunately they were all for the left foot!
---
---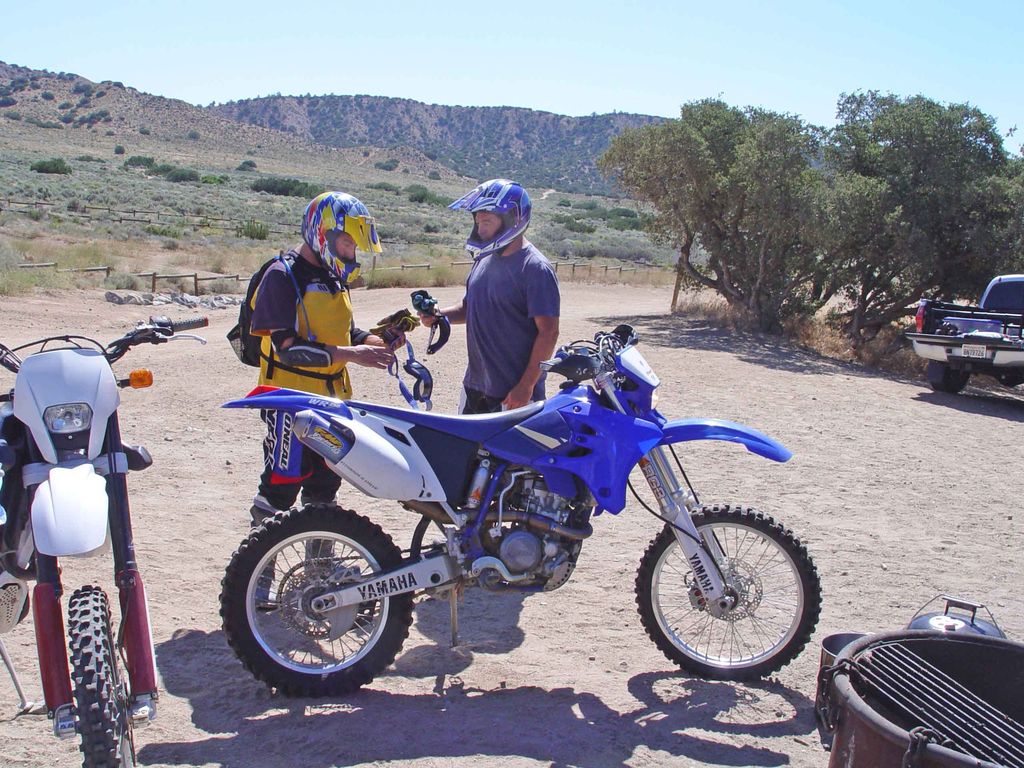 Aaron and Wes getting ready for their first ride.
---
---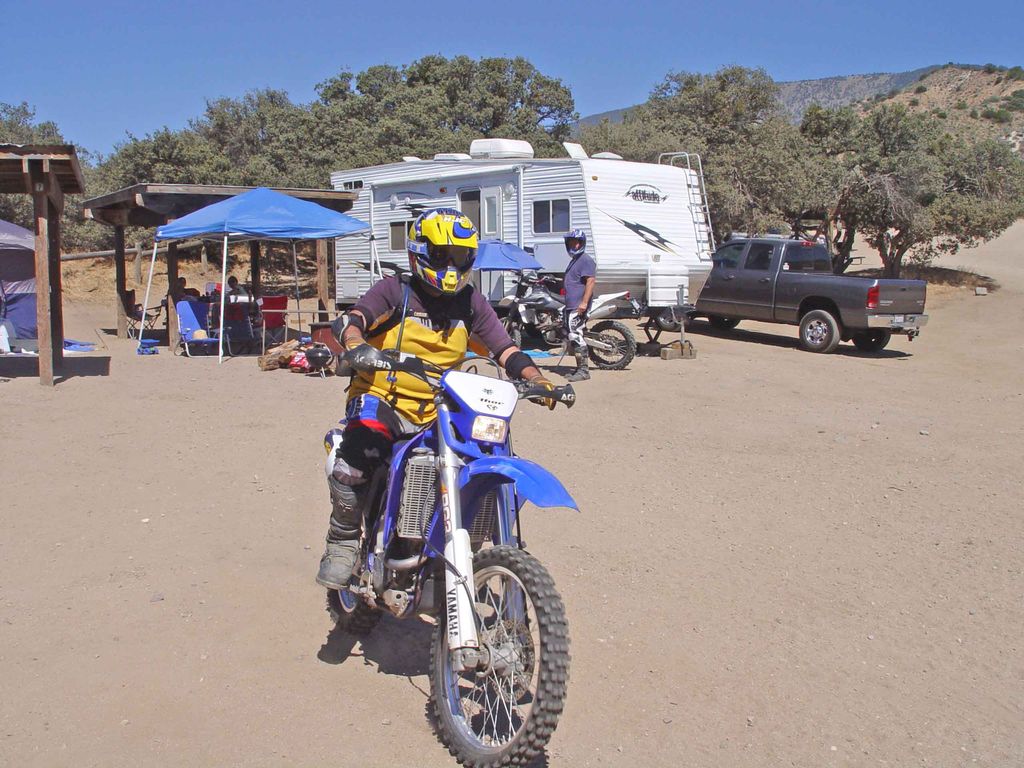 Aaron taking off for his maiden ride. Aaron rides a mountain bike -- the pedal kind -- regularly, and used to have a motorcycle, but he never rode a dirt bike. He went out Saturday and had a great time. Unfortunately he got a little over confident when he went riding on Sunday. This is what he looked like on Monday: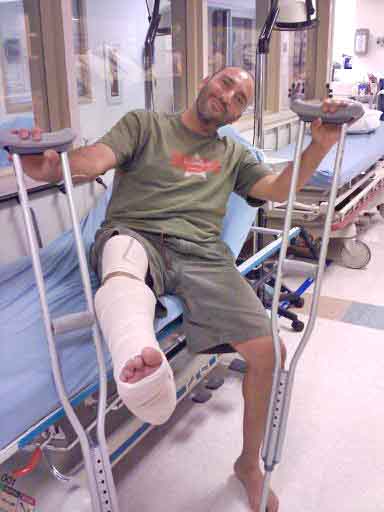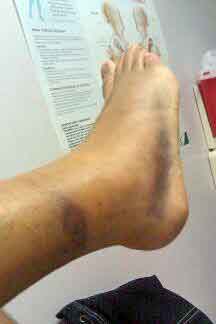 Monday, at the hospital ! ! ! Go Aaron ! ! !
---
---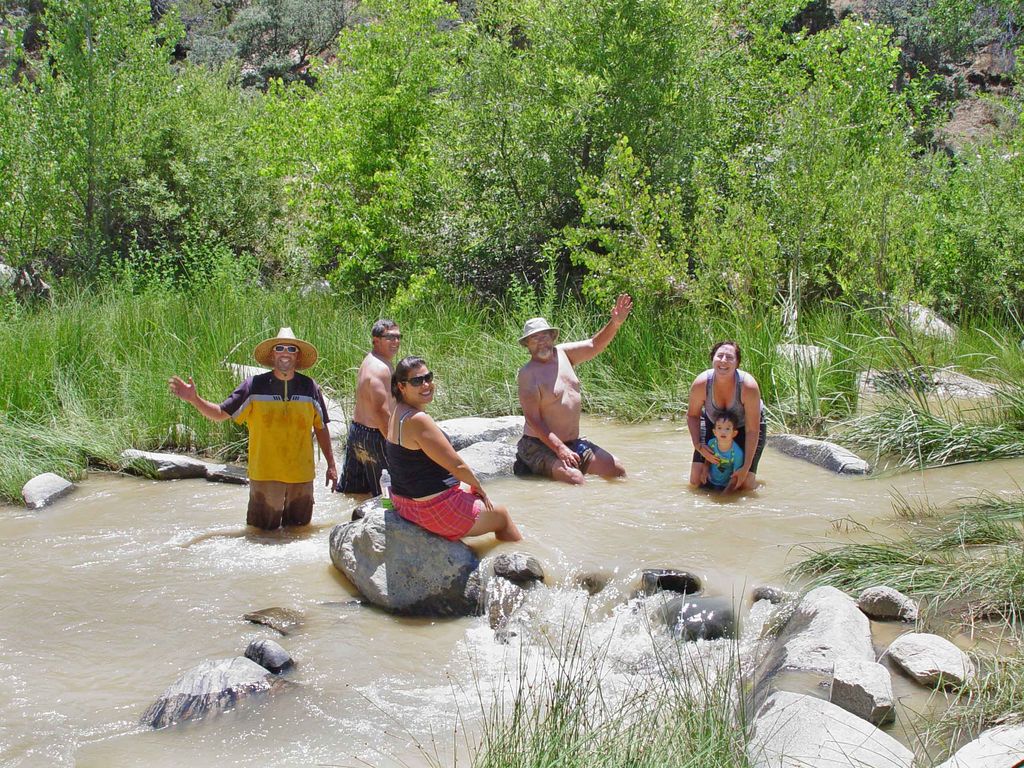 We all found a nearby stream. The water was brownish, but seemed alright. It was very refreshing. Left to right: Aaron, Wes, Rosie, John (showing off how high he can move his arms after his shoulder surgeries in February and March), Cheryl and JD.
---
---
In the shade next to the water: Cheryl; Monique; the Podell's dog Rupert; Rosie and JD
---
---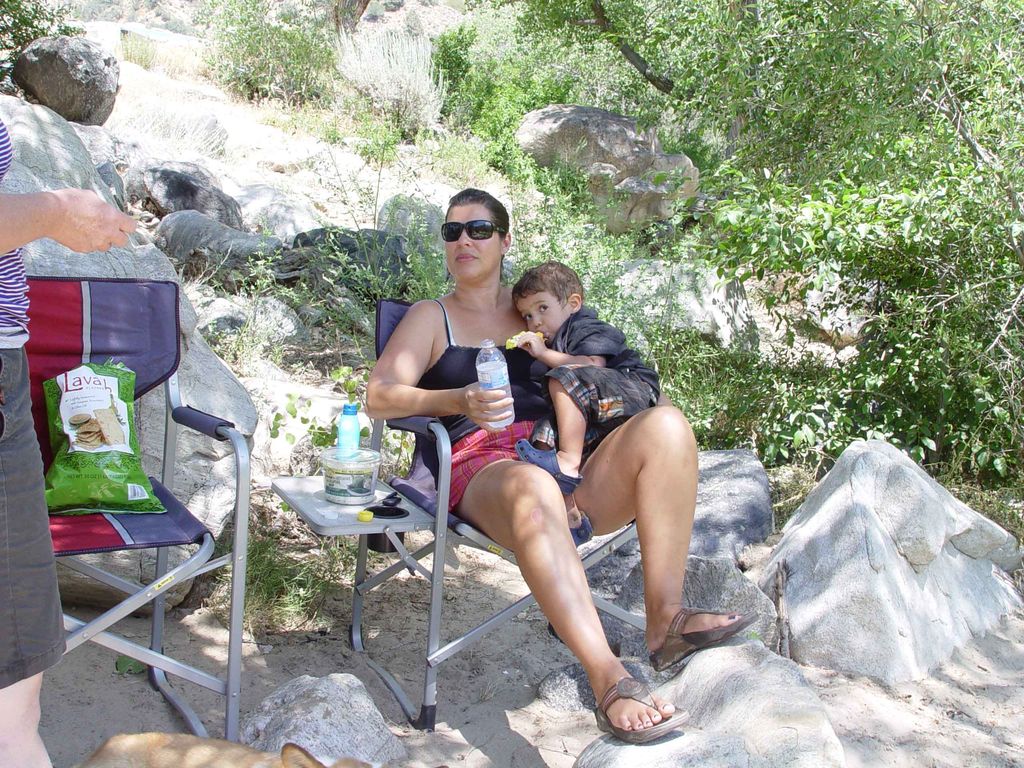 Rosie and JD
---
---
Harry was reluctant to go in the water at first. Aaron needed to prod him a little.
---
---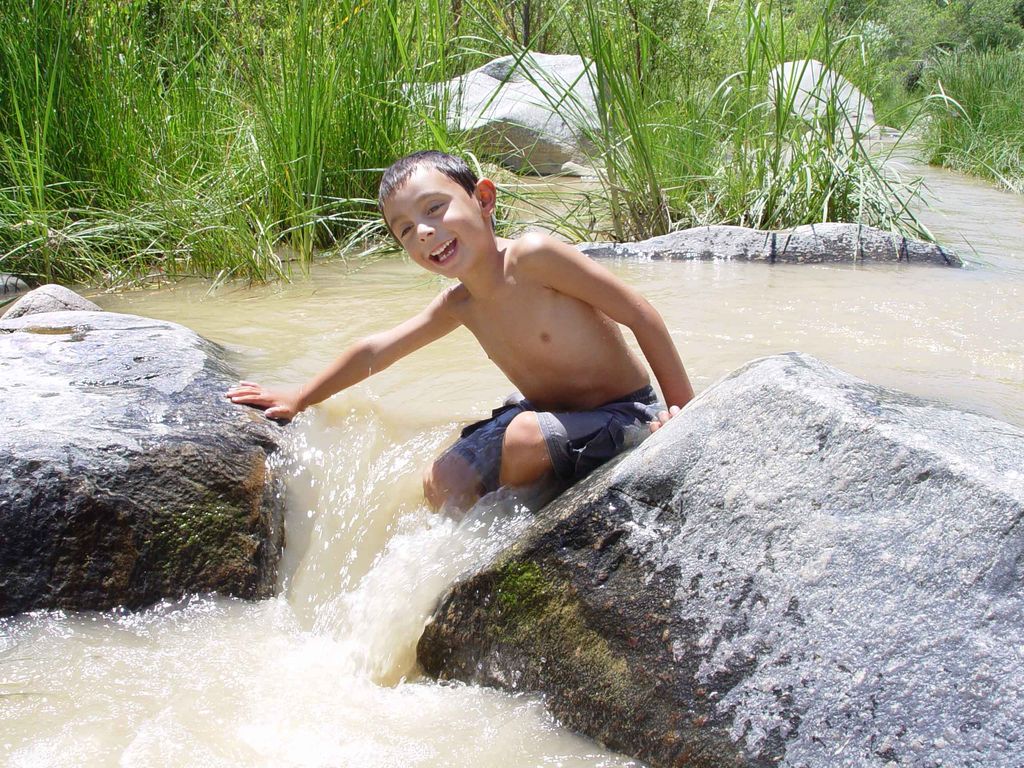 But he soon loved it!
---
---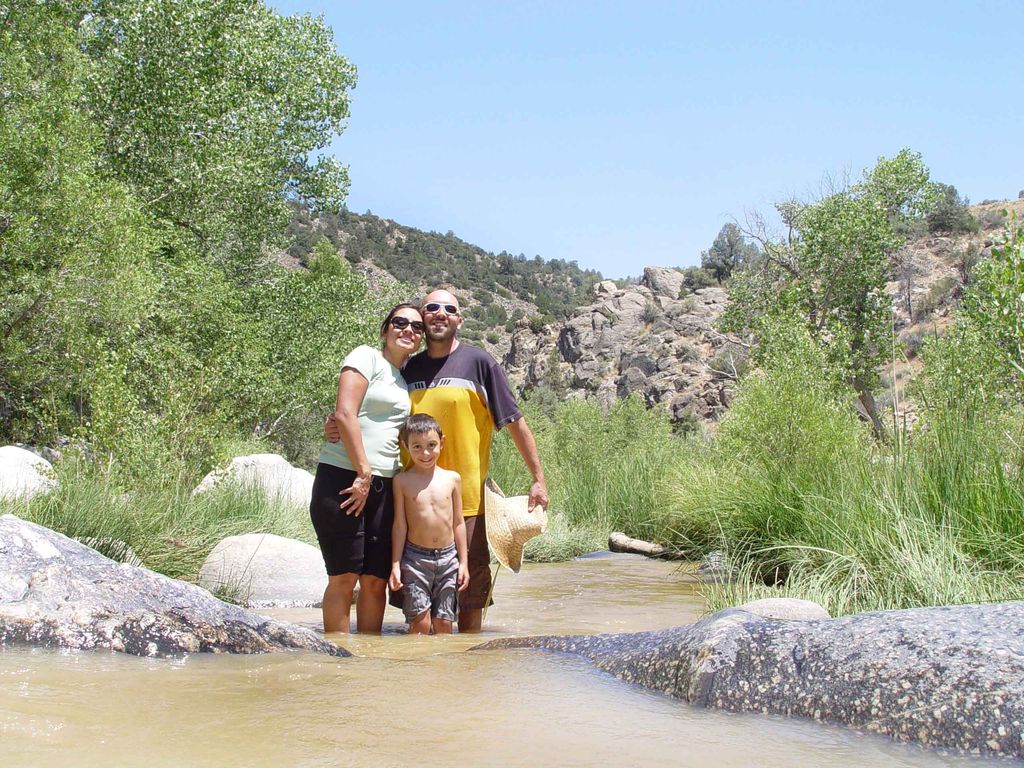 Monique, Harry and Aaron
---
---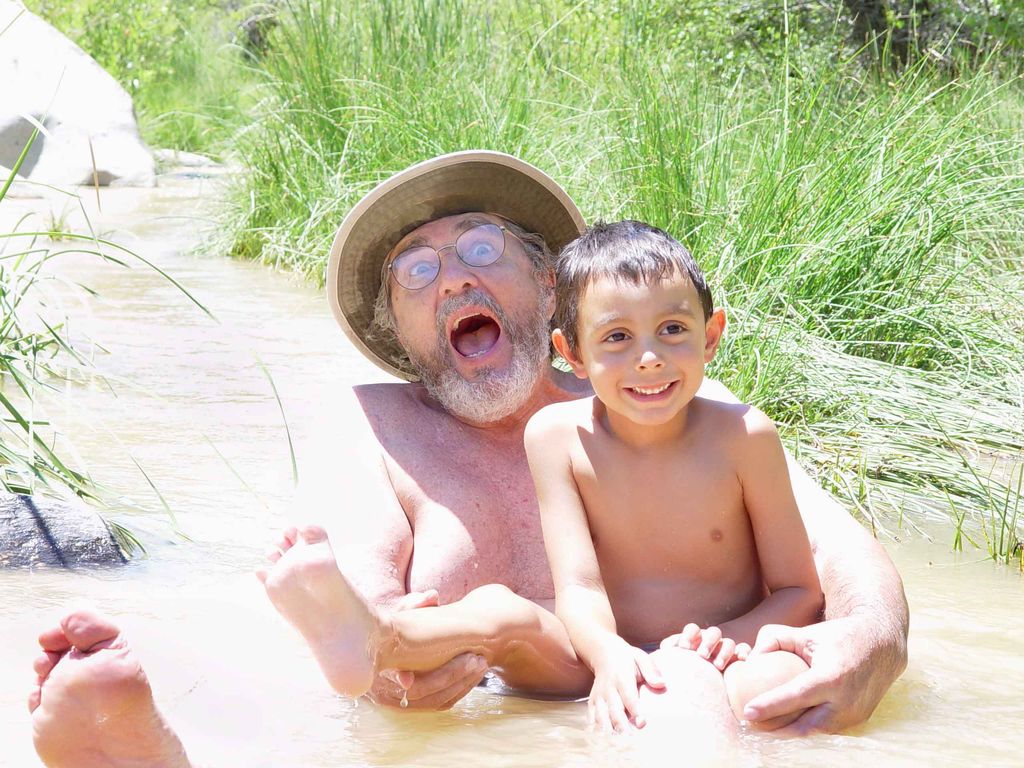 John had to give Harry a bad time, as always.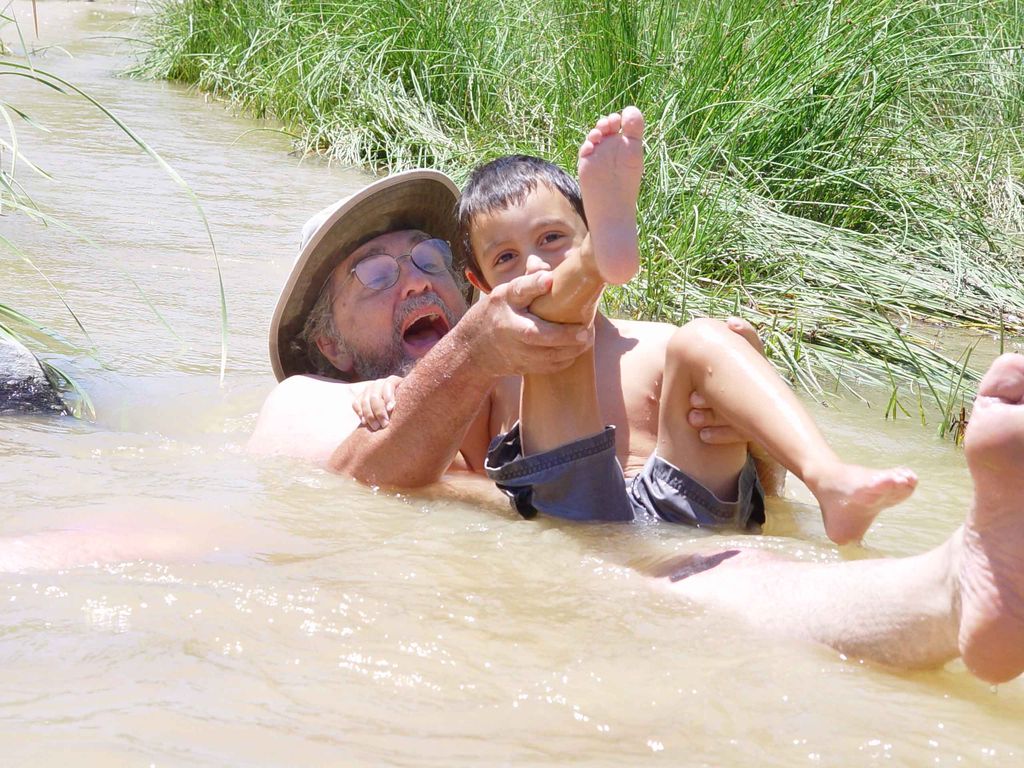 ---
---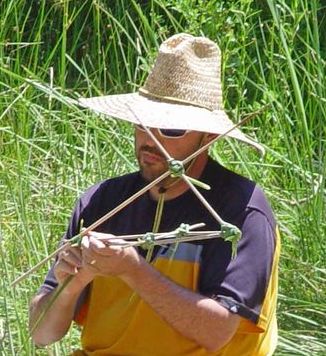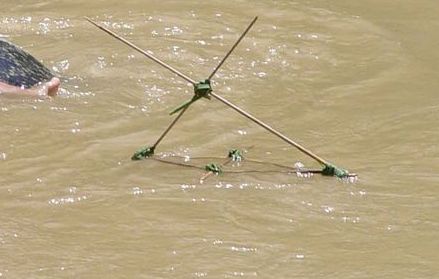 Aaron decided to see if he could make a boat. He could!!
---
---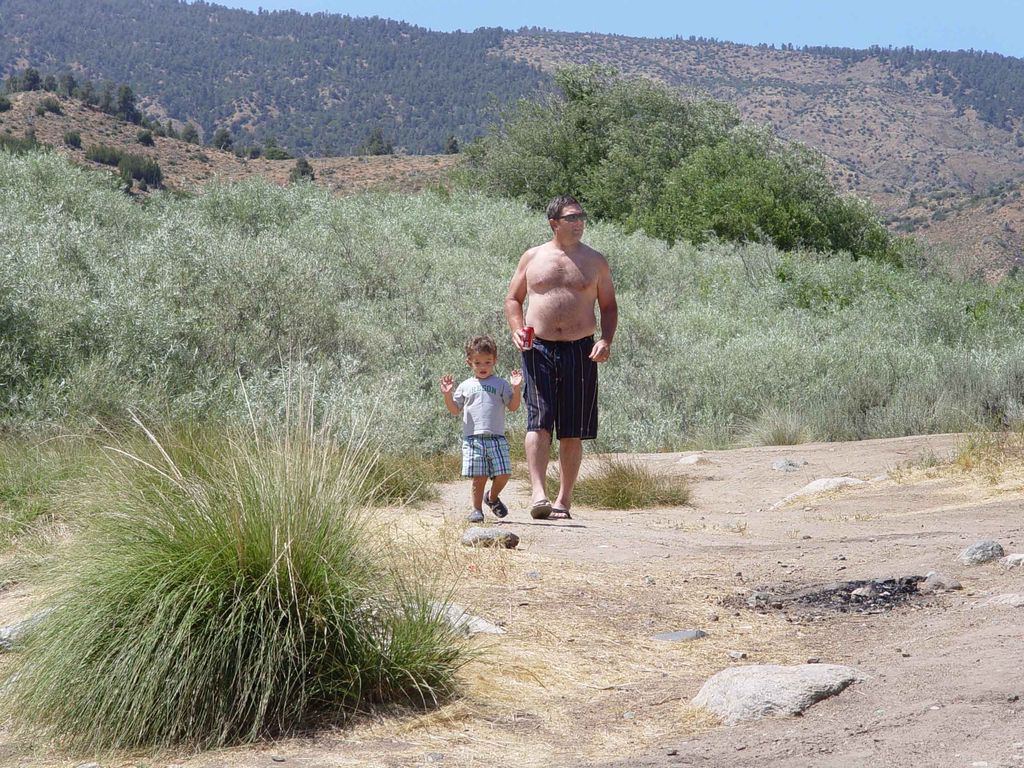 JD Leading Wes on a hike