Camping at Four Jeffreys Campground, Bishop
We drove up through Bishop in June, 2010. We went with Steven and Sheena Rude and their two kids, Alecsander and Madison.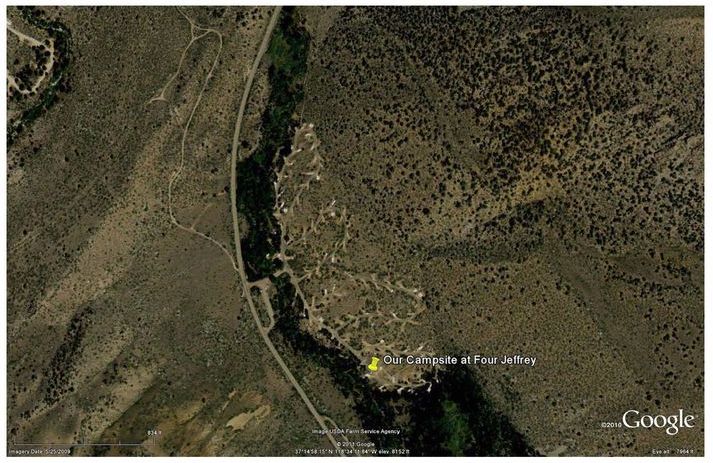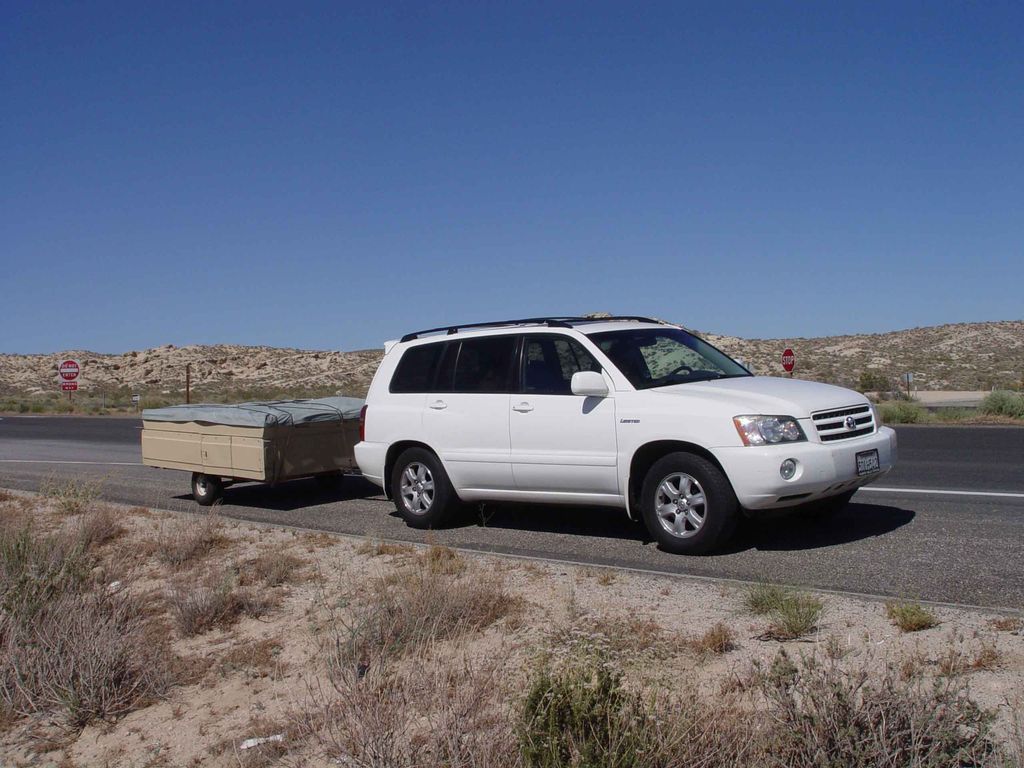 A little less than 300 miles each way, Cheryl's Highlander effortlessly pulls the Nimrod.
---
---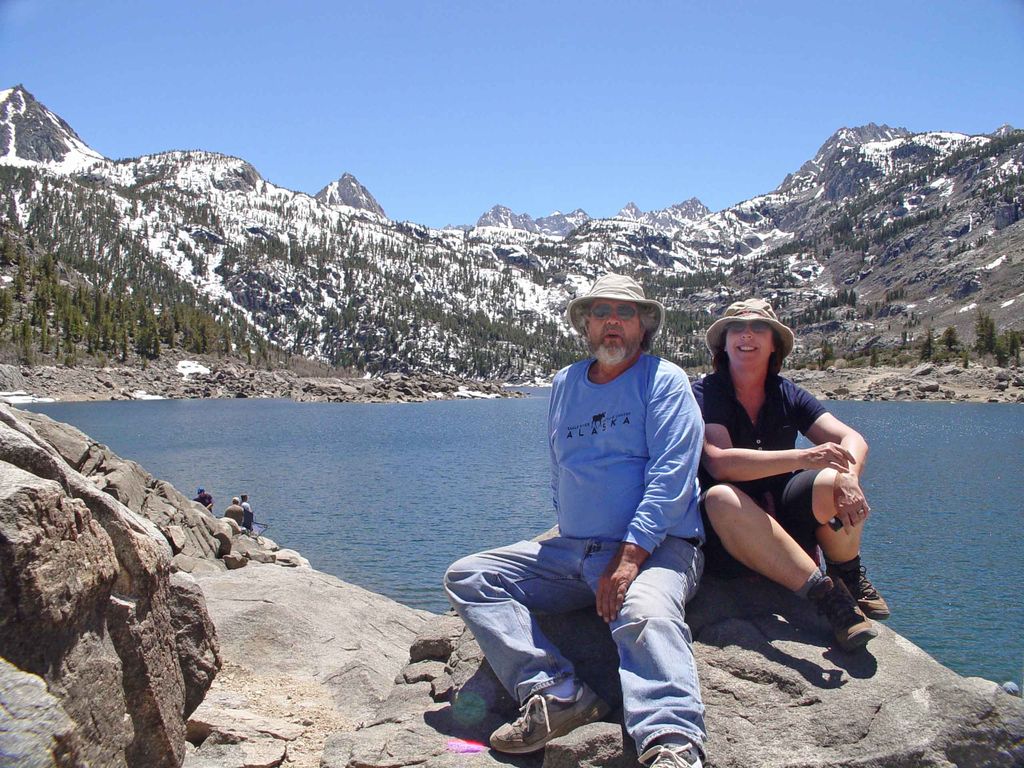 About three miles south of our campsite are 2 lakes, Lake Sabrina and South Lake. Although we had a very wet winter, the lakes were not too full, as the snow pack had not yet melted.
---
---
Steve loved to keep the fire going all day long. Damn it was smokey!!!
---
---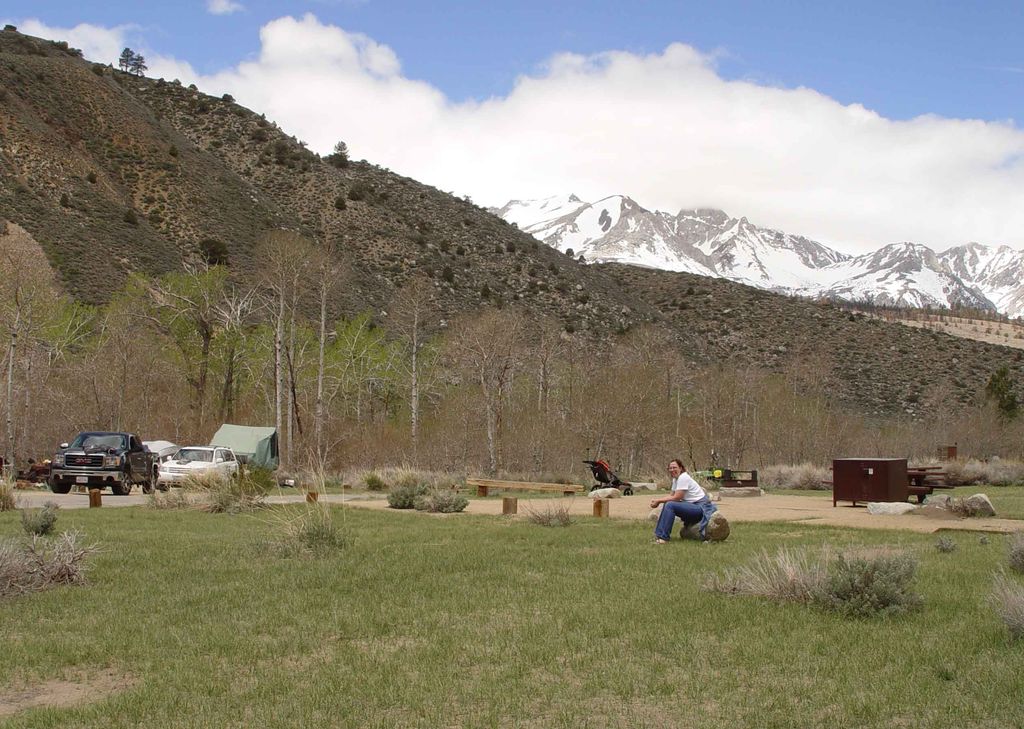 Cheryl relaxing by our camp site.
---
---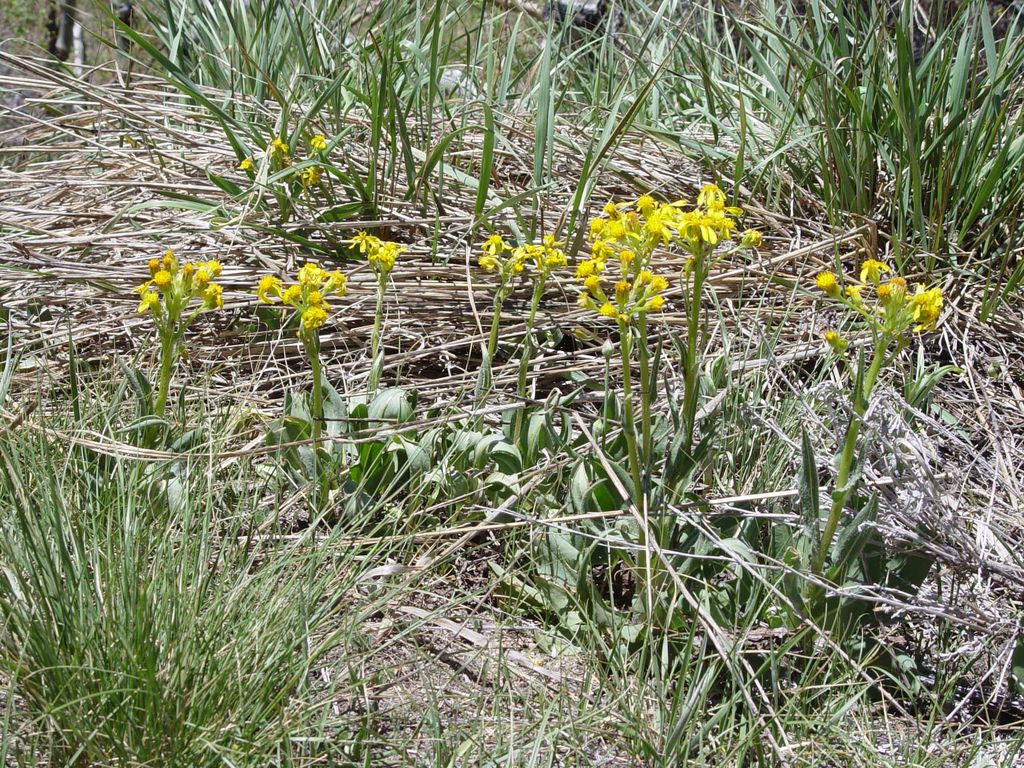 Wild Irises?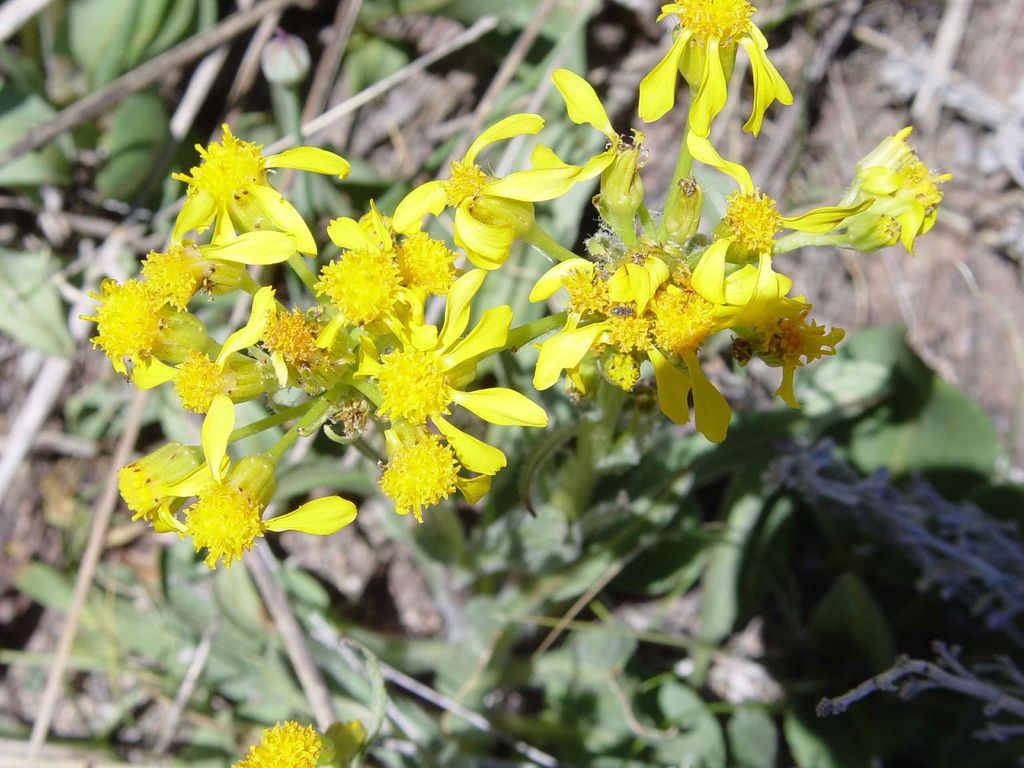 ---
---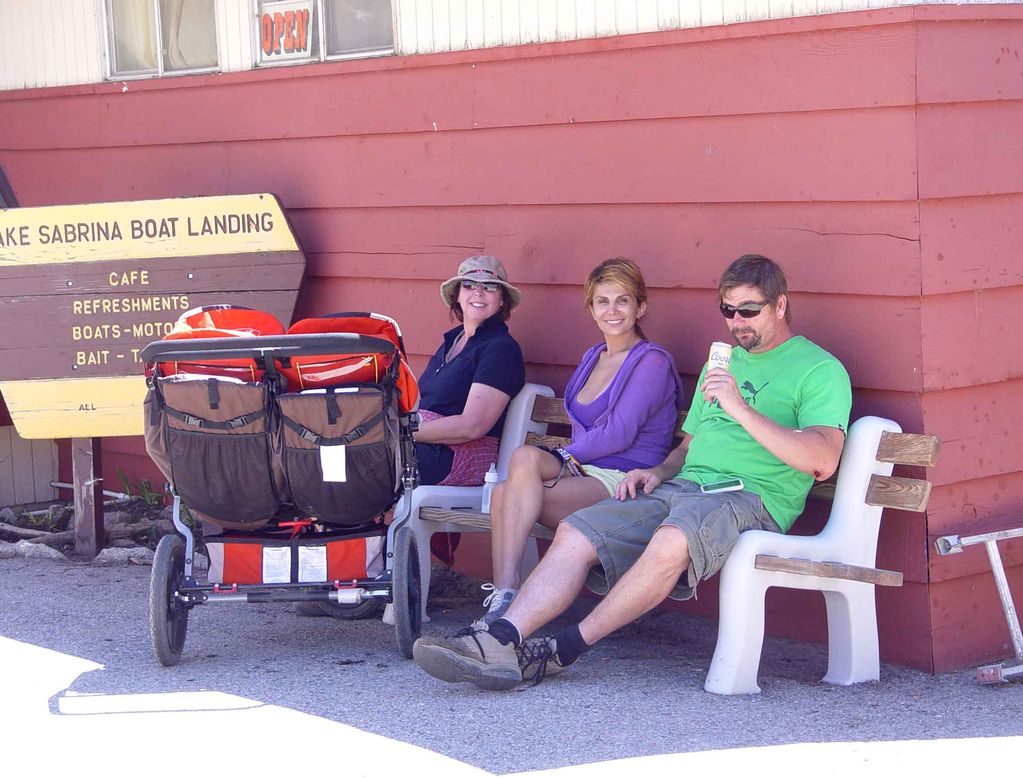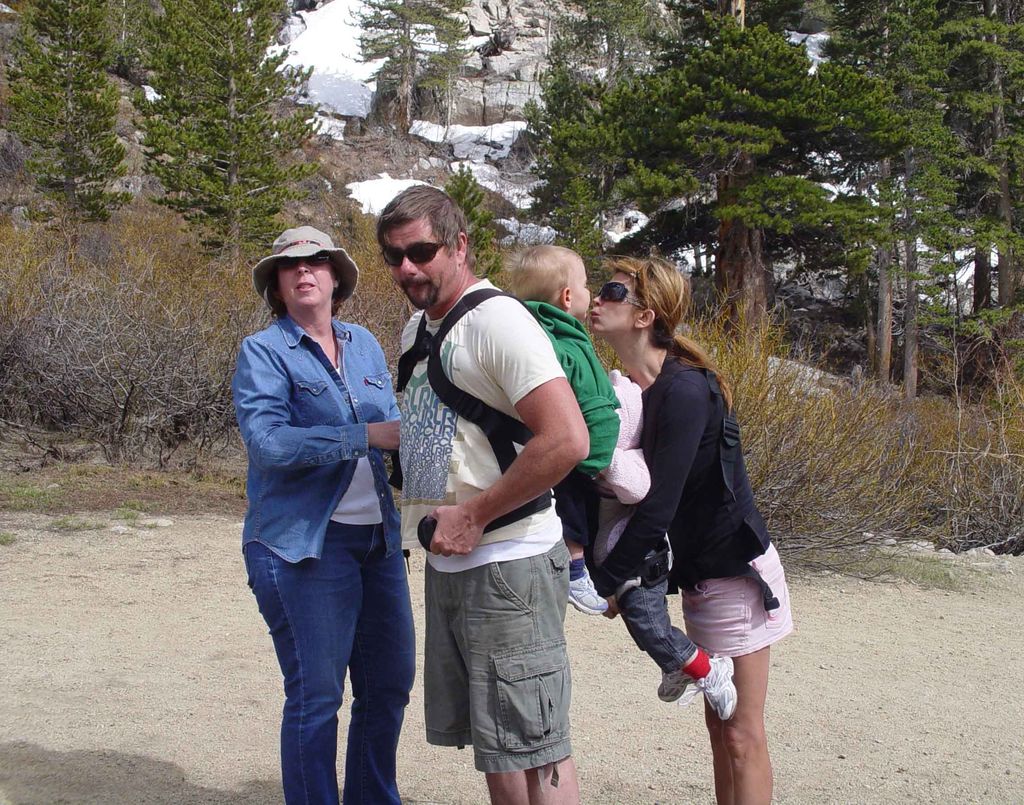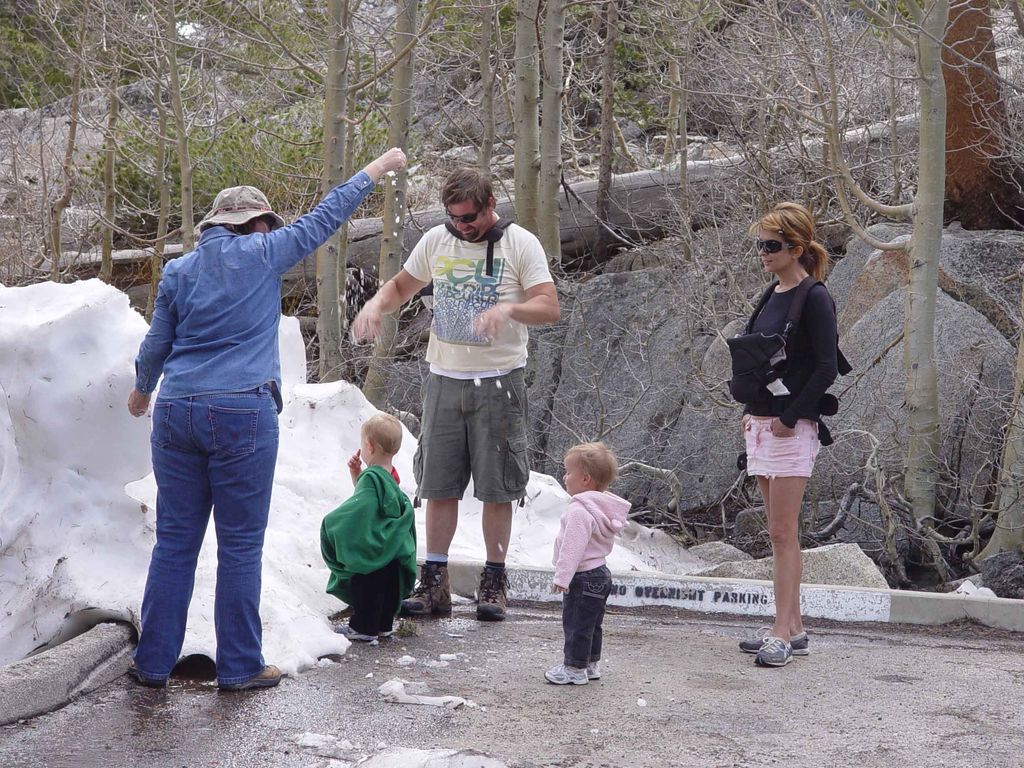 First snow!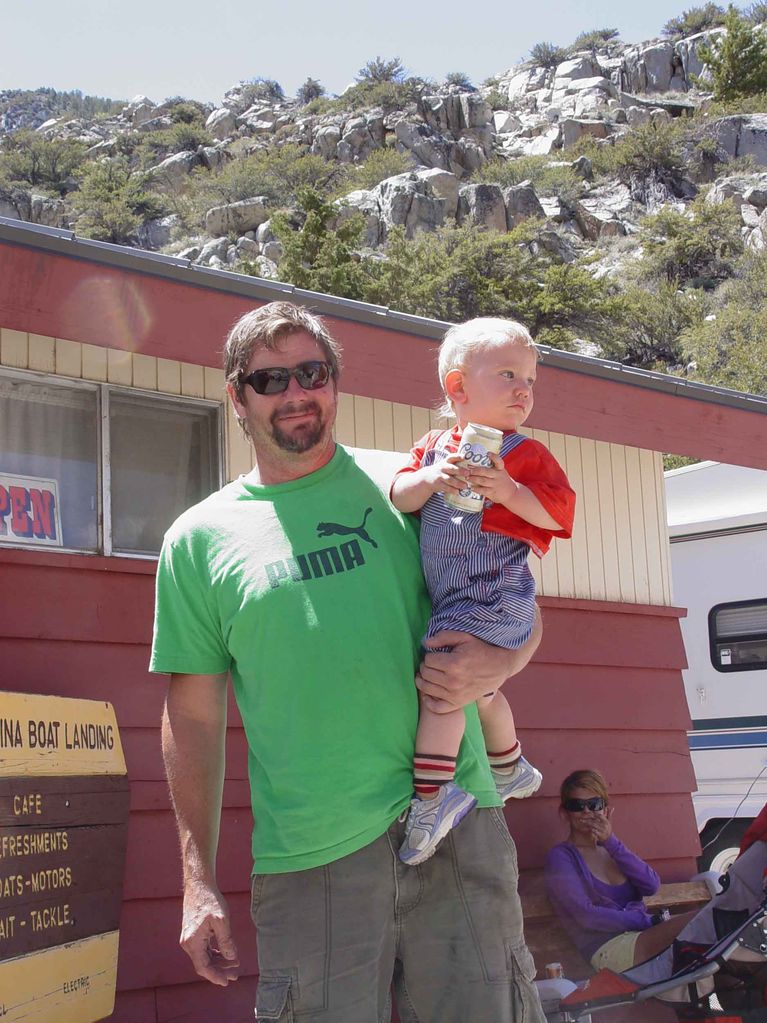 First beer!
---
---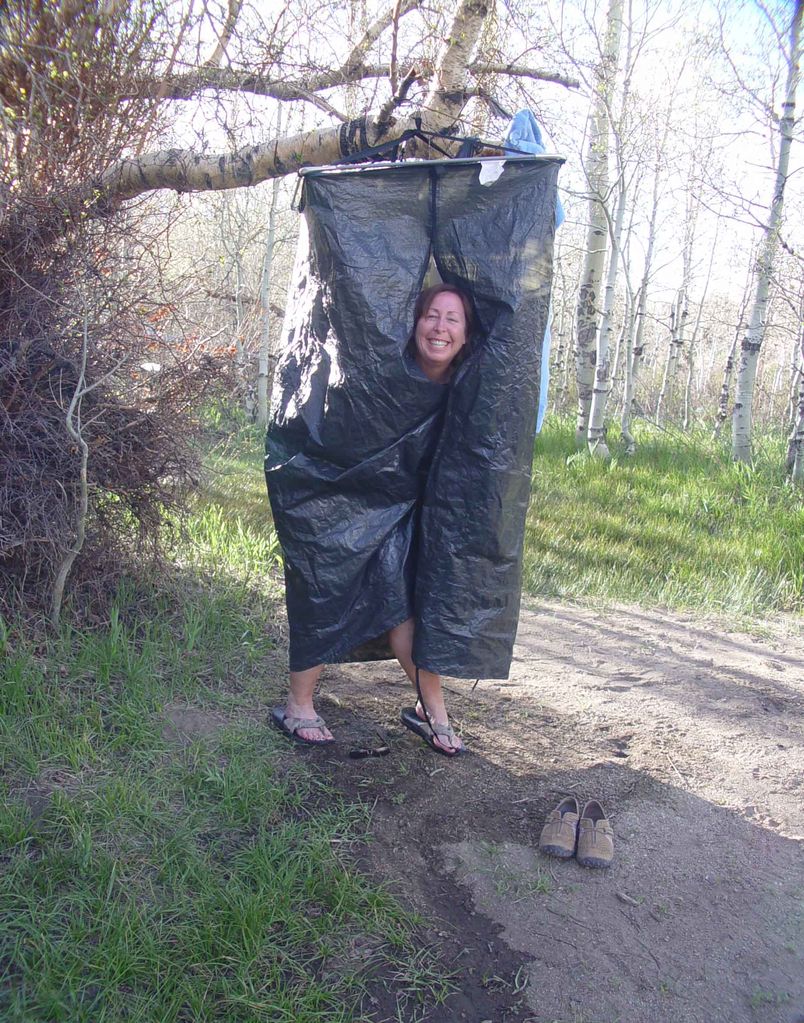 Hey, it's better than no shower!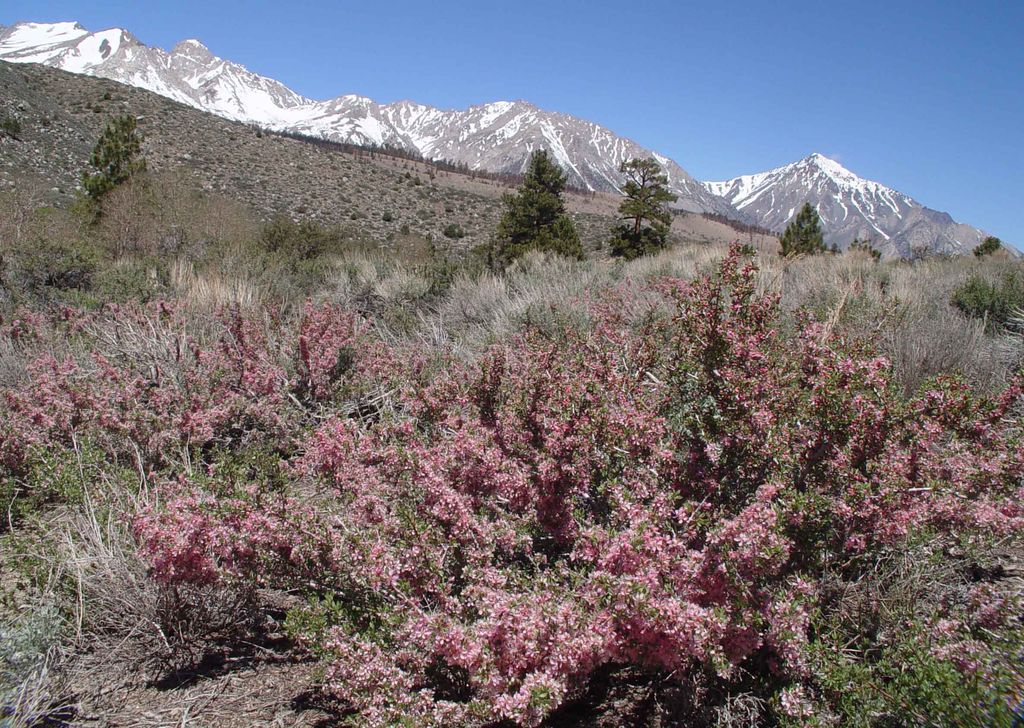 ---
---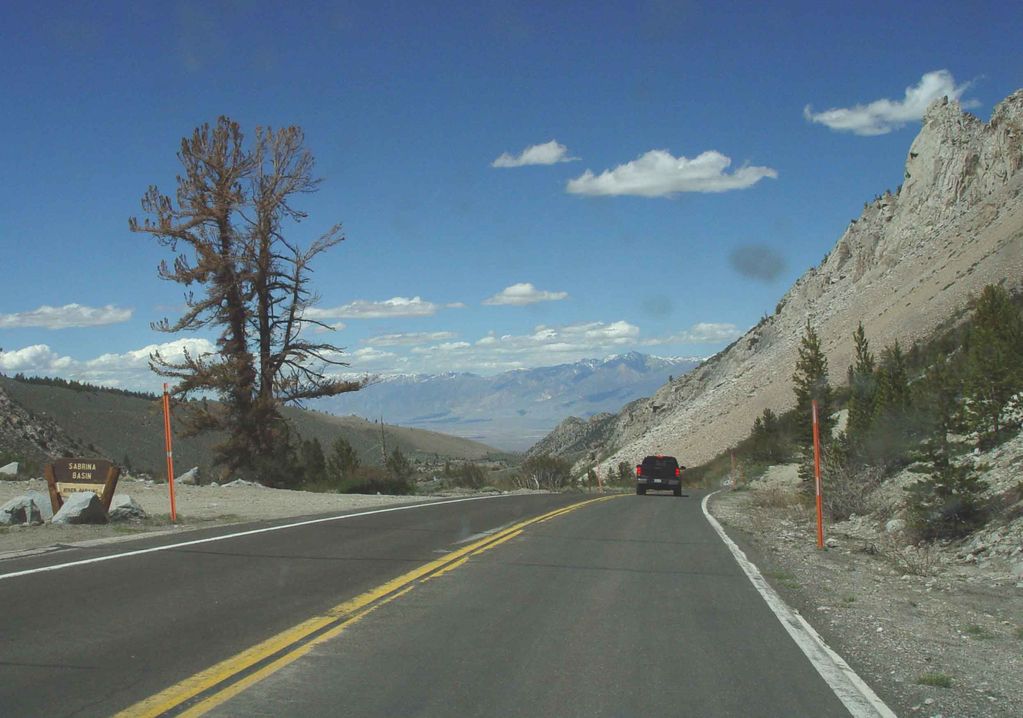 The drive back down the mountain