Trip to Cabo San Lucas with Aaron, Monique and Harry -- 2011
We and our neighbors, Aaron and Monique were at a charity fund raiser in 2010 and a suite in Cabo came up for auction. We bid on it and to our surprise, we won. We asked them
to join us, so in May of 2011 we all went to Cabo San Lucas for a week.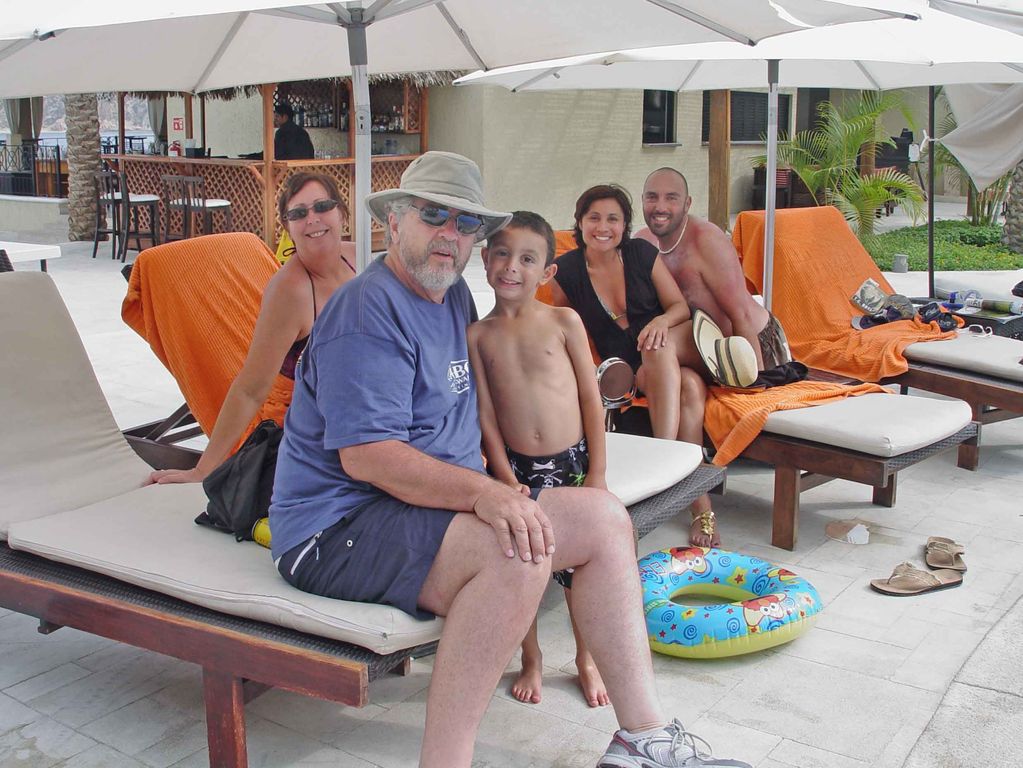 This was a very laid back vacation. We all spent a lot of time in the pool or lounging in or around the pools.
---
---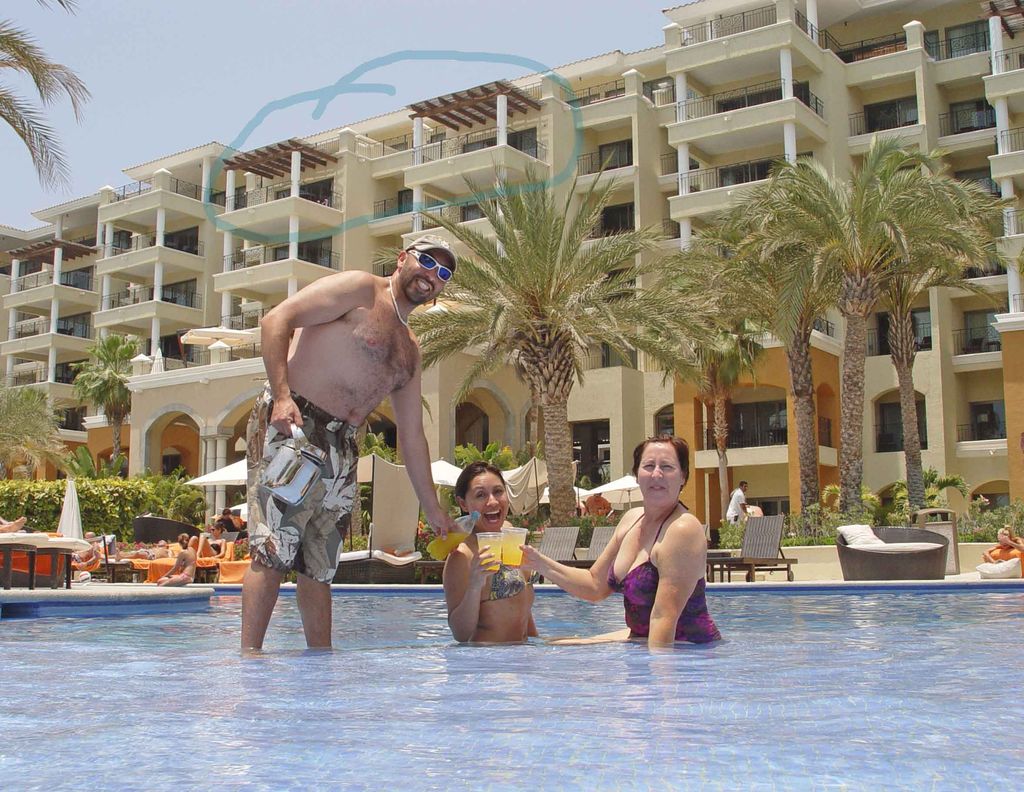 Aaron making drinks for Monique and Cheryl. Sour! (( Our suite of rooms are circled at the top of this picture. ))
---
---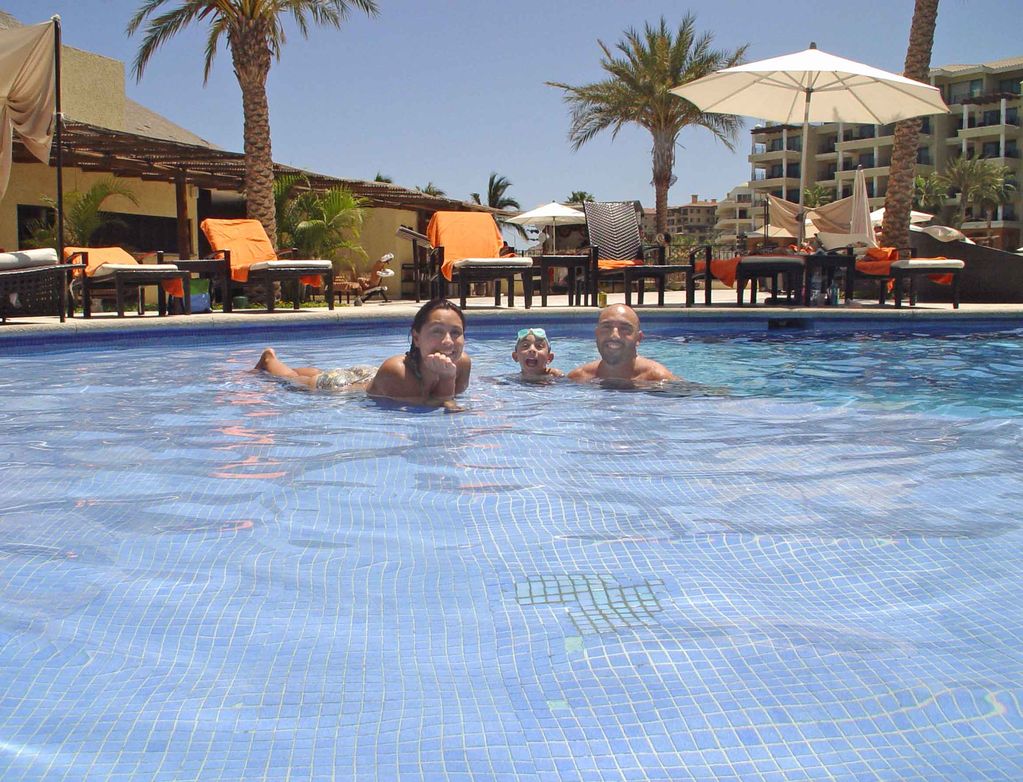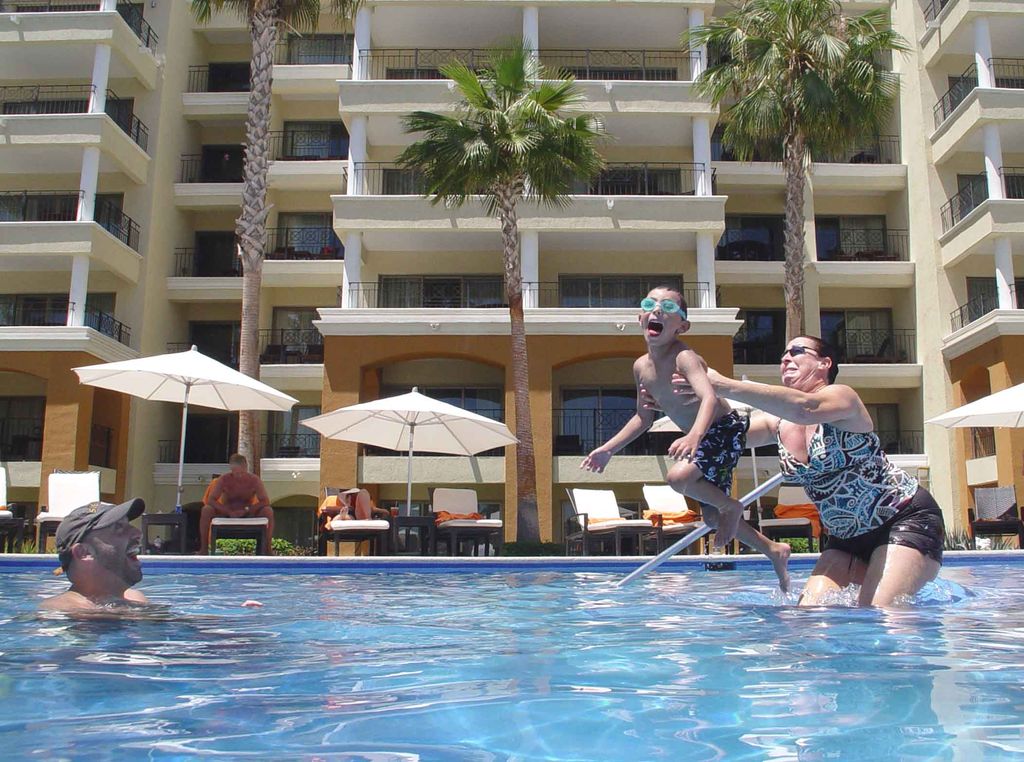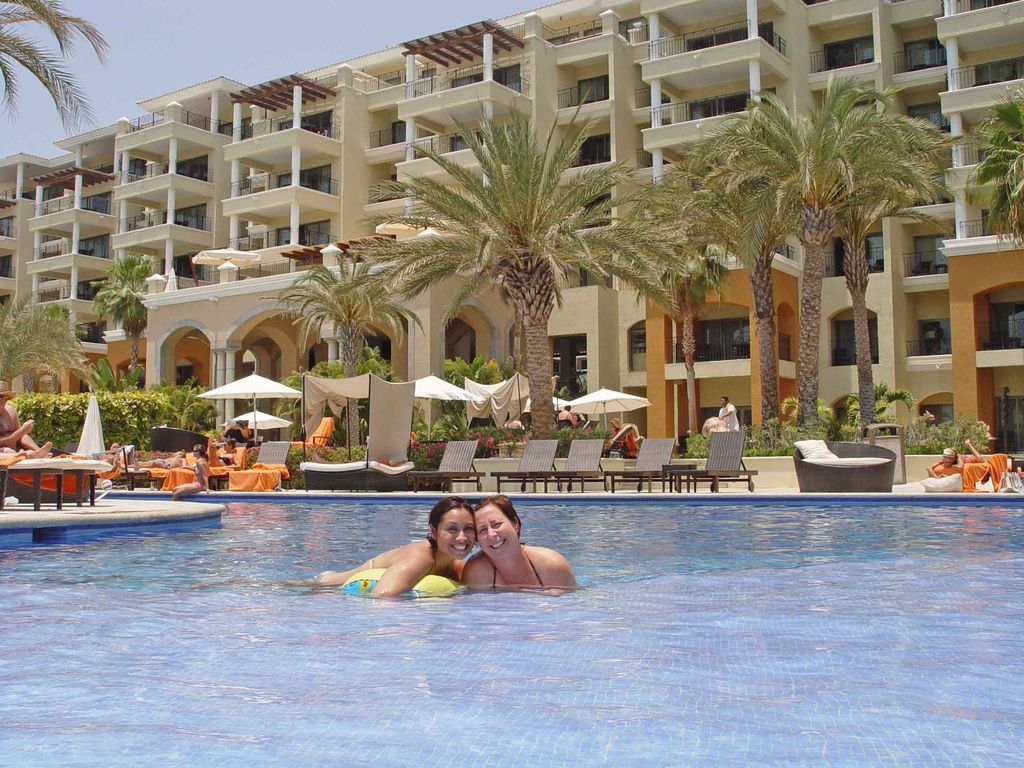 ---
---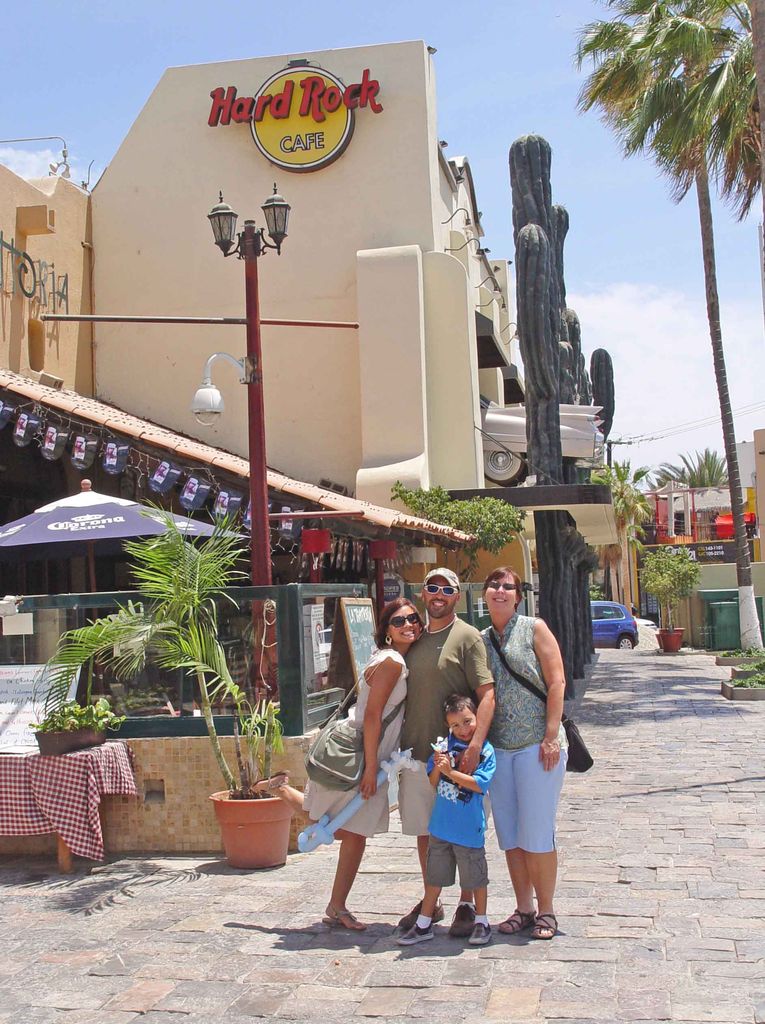 A couple days we walked into town and hit all the tourist places . . .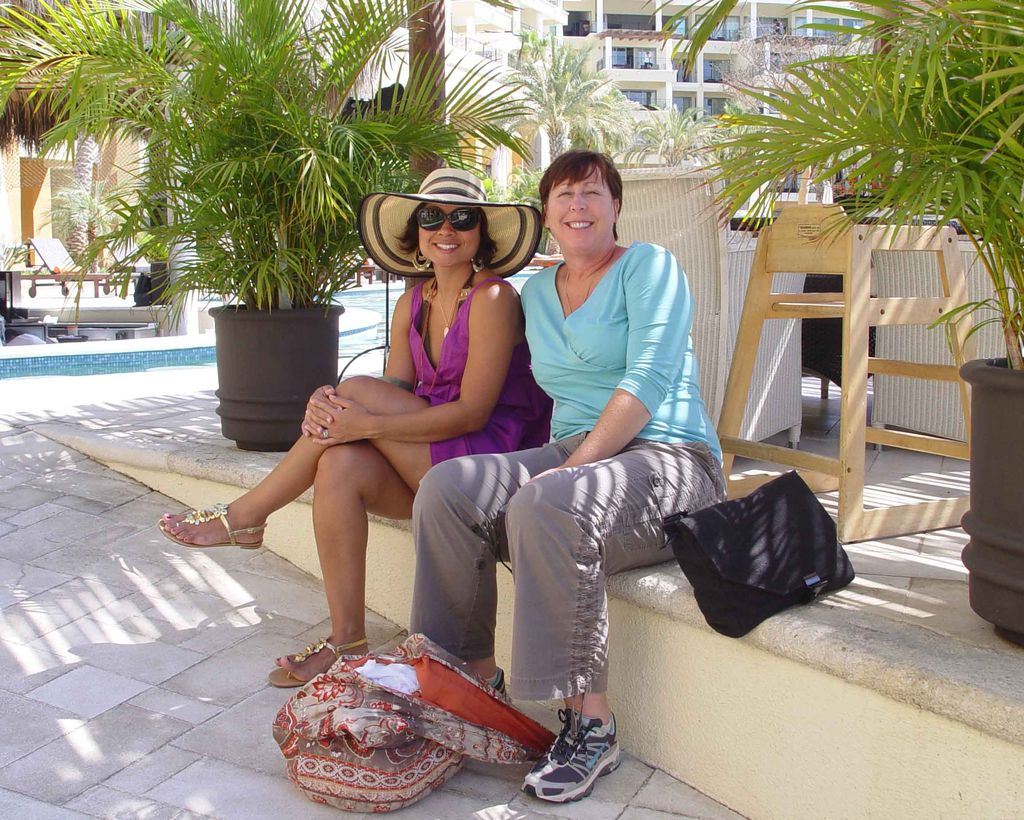 ---
---
We ate a lot. Our favorite place was right near our hotel, called "Sharkeys." We ate breakfast there a couple times and lunch or dinner about 3 or 4 times.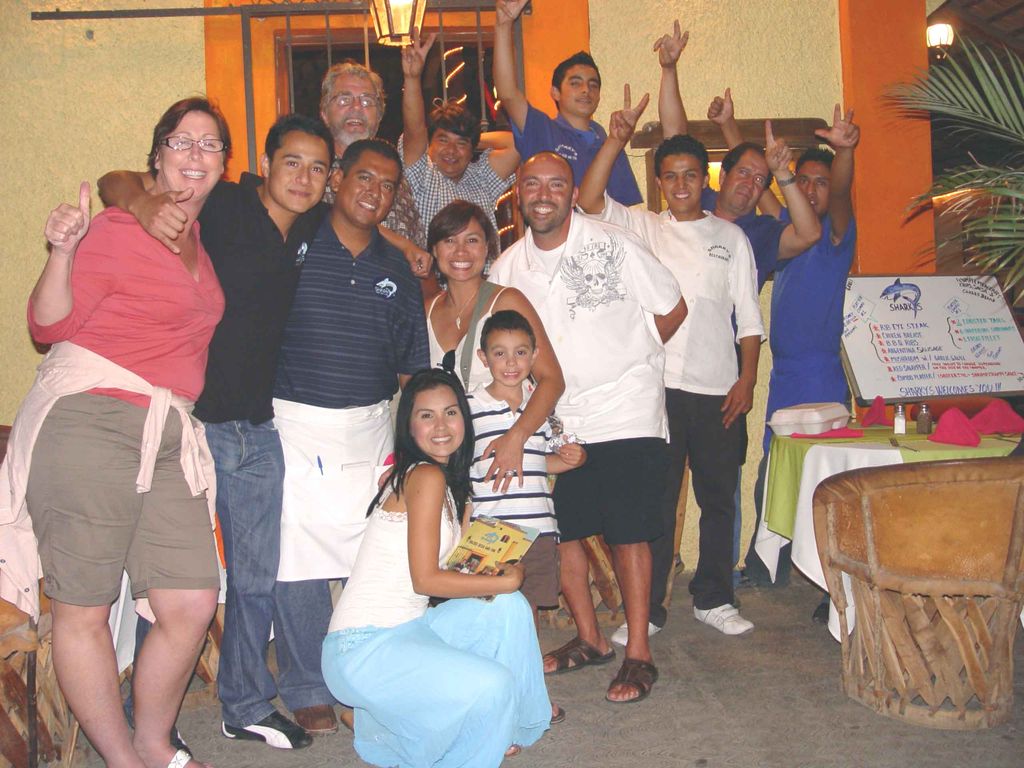 We got to be good friends with the Sharkey's crew.
---
---

Every morning at 8AM the fishing boats would all leave the harbor.
---
---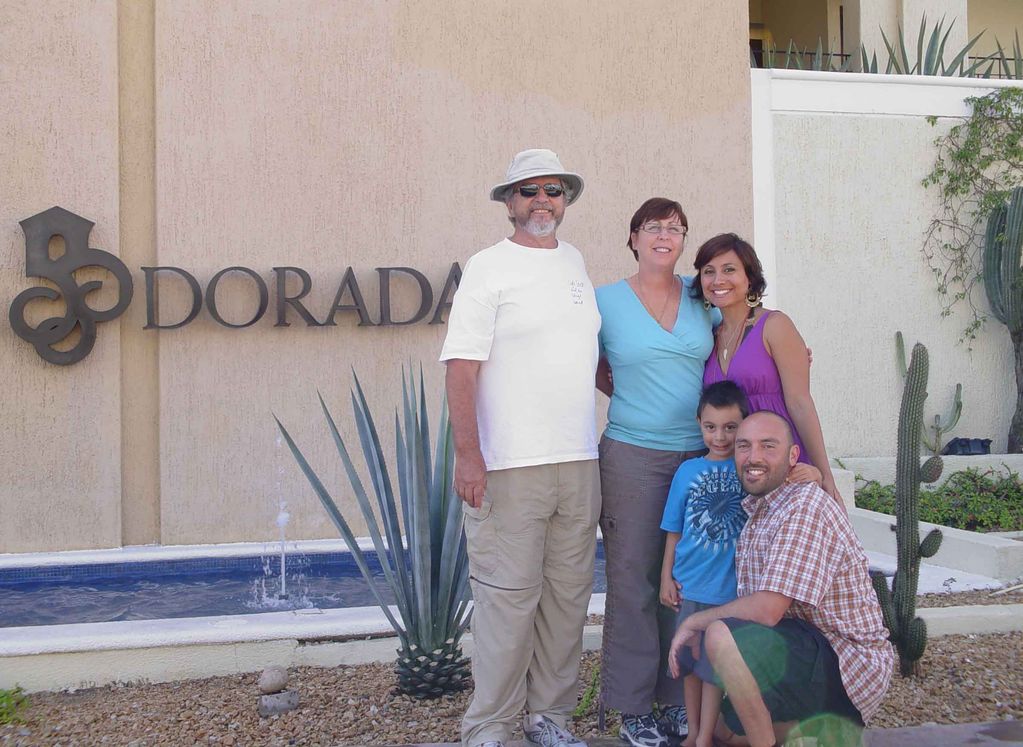 All of us in front of our hotel, the Casa Dorada, getting ready to leave.